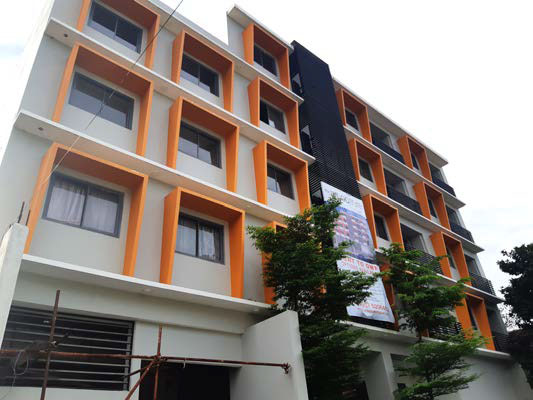 Santos Knight Frank has been appointed by boutique real estate developer Spire Properties Corporation as the exclusive marketing agency of the sale disposition of The Woodbury Residential Condominium located in the thriving Kapitolyo, Pasig City.
Led by Alvin Fernandez, Senior Director for Investment & Capital Markets at Santos Knight Frank, the requirement involves 19 out of 25 residential units of the Woodbury.
The Woodbury offers low-density living with its 4-story residential condominium that comprises 7-8 units per floor. It prides in its thoughtfully-appointed, modern interior design by celebrity interior architect/designer Pixie Olivares-Fonacier. On top of the 4 stories, The Woodbury has a roof deck garden that gives a great skyline view of the BGC, Makati and Ortigas central business districts. The residence offers 32 slots of ground floor and basement parking, function room, and full CCTV security.
"Kapitolyo is the next place to be. We are confident that the completion of the BGC-Ortigas link bridge will pave the way for businesses and real estate investments within the area," says Alvin Fernandez of Santos Knight Frank. With the BGC-Ortigas bridge, the travel between Taguig and Pasig cities will only take 10-12 minutes and traffic congestion reduced by about 25%.
The Woodbury is located within a gated village zone while only five minutes away from Capitol Commons, Ortigas Center, and Greenfield Business District.
The building is currently 90% complete and all units are ready for occupancy.
For inquiries, contact Alvin.Fernandez@santos.knightfrank.ph.