Property is usually part of an investment portfolio in the Philippines. However, not all residential properties are created equal. Every property has a different target market and risk profile. If you're a landlord or an investor, here are four important strategies that can help you maximize your returns in your property and manage risks well.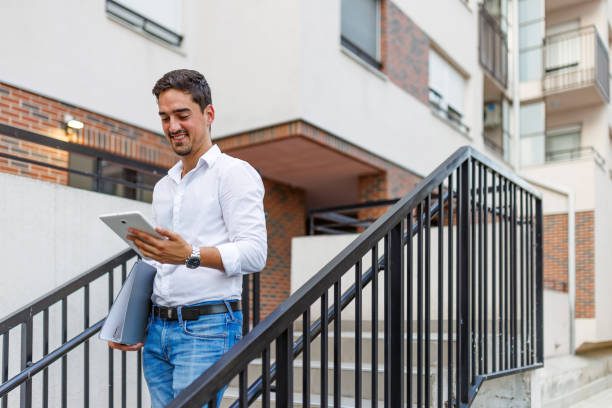 Diversification
Diversification is an important strategy for any type of investment. In the Philippines, there are many types of residential properties, including condominiums, townhouses, and single-family homes. Each type of property comes with its own set of advantages and challenges, and investing in a mix of property types can help mitigate risk and maximize returns.
For example, investing in a mix of property types and locations can provide access to a wider range of tenants, each with their own unique needs and preferences. During the pandemic, demand for condominiums dropped, while single-family homes increased as people looked for low-density spaces. In the same way, investments in different locations lessens geographic risks that may come from natural calamities, local legislation, and developments.
Improvements and renovation
Improvements and renovation are ways to increase the rent and market value of a property. Renovations can improve the overall appeal of a property, which pays off in the long run.
When we talk about improvements, we consider activities such as updating the kitchen and bathroom, repainting the interior and exterior of the property, installing new flooring or lighting fixtures, and adding outdoor amenities such as a garden or pool. While these improvements may cost you, they can provide a higher return by attracting tenants who are willing to rent at a higher price.
It is important to note that not all upgrades are created equal. Investors should focus on upgrades that will add value to the property. For example, adding a new pool may not be the best investment for a property located in a colder region such as a mountainous city.
Long-term leasing
Renting out a property is a common way to generate passive income. However, setting the right rental price can be challenging. It is important to consider several factors, such as location, property type, and amenities.
Research of rents of similar properties in the neighborhood is a good starting point. Investors should also consider the unique features and upgrades of their property, and adjust the price accordingly. For example, a property with a pool or a garden may be able to command a higher rental price.
It is important to set a fair rental price that is attractive to tenants, but also provides sufficient returns for the investor. Setting a rental price that is too high may make the property less attractive to potential tenants, while setting one too low may miss opportunities for return.
"Working professionals and expats are back in the city; so is the condominium market. If you're an investor who wants to lease out your property to top-tier clients, consider 2-3-bedroom units in mid to high-end developments to ensure your tenants' flexibility and optimal returns for your investment," says Kim Ravelo, an architect-turned residential property agent at Santos Knight Frank.
When renting out a property, it is also important to have a clear understanding of the responsibilities and obligations of both the landlord and the tenant. A well-drafted lease agreement that outlines the terms and conditions of the tenancy can help avoid misunderstandings and disputes.
Short-term leasing
Short-term leasing has become increasingly popular ever since Airbnb has popularized the shared economy. This business model was soon adopted by condominium property owners as a means of passive income and investment, although today there are condominium properties that do not allow short-term leasing due to security reasons and the volume of foot traffic anticipated.
Short-term leasing differs with long-term leasing in risk profile. During the COVID-19 pandemic, the short-term rental market in the Philippines was severely impacted in the same way hotel occupancy plummeted with the suspension of leisure travel. The strict lockdowns and travel restrictions led to a significant decline in tourism, resulting in many property owners' struggling to find guests to rent their units.
Despite the challenges, short-term leasing remains an attractive investment option for property owners, especially in areas with high foot traffic such as cities and tourist areas. While long-term leasing is more stable, short-term rents tend to be higher on a per day basis than are long-term rental agreements.
Today, owners of multiple condominiums hire professional asset management companies to oversee their property portfolio, handle tenants, and conduct the daily operations that tend to be too tedious for owners to handle. It is important for property owners to comply with government regulations and ensure the safety and security of their guests.
Making the most out of your property investment requires a mix of strategies, including diversification, improvements and renovations, and setting a fair rental price. By investing in different property types and locations, upgrading the property to add value, and understanding the rental market, investors can maximize returns of their residential property.