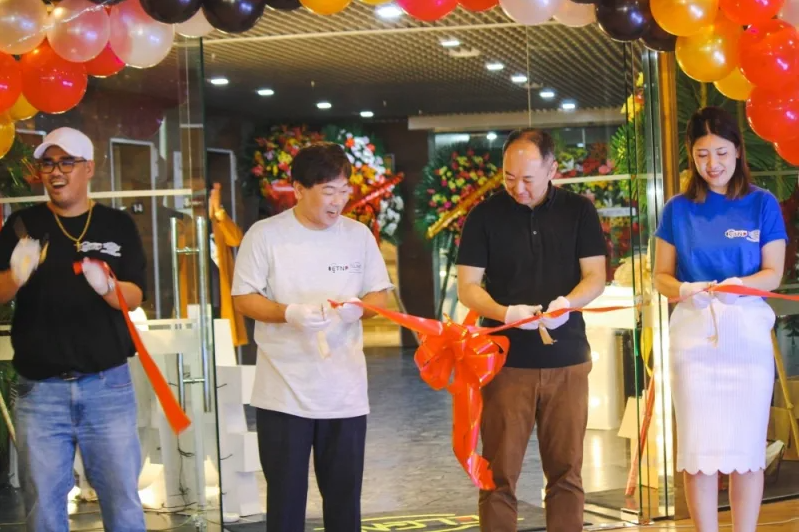 CTNP Corporation and the Tele-Net group have marked a new milestone in recently opening their newly constructed call center site in Faustina Center, Bonifacio District, Cebu City last May 20, 2023.
Their largest call center to date, the office space transaction was facilitated by Santos Knight Frank's Occupier Strategy & Solutions team in Cebu.
The new call center facility signals the next step forward in CTNP's growth and stature as the largest and longest-running Japanese-led call center company in the Philippines. Along with it is the further increase in CTNP's footprint in the country's Business Process Outsourcing sector.
"The center that opened today is our fourth site in the Philippines and the biggest in our company," said Naoya Osawa, CTNP Corporation's Chief Executive Officer.
The opening ceremony was led by top executives from Cebu and Japan, including Naoya Osawa, CTNP Corporation's Chief Executive Officer; Chisato Toyoda-Atoc, Chief Operations Officer; Anthony "Silver" Cepeda, Chief Sales Officer; and Hiroyuki Takahashi, President of Tele-net Corporation.
Also present during the ceremony were representatives from various government sectors including Atty. Mikel Rama (in place of Cebu City Mayor Mike Rama) and Borongan City Mayor, Daya Agda.
For office space requirements whether in Cebu or in any part of the Philippines, please email inquiry@santos.knightfrank.ph.