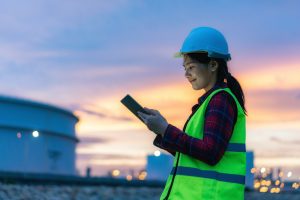 Facility Management
Integrated Facilities management can offer many benefits to companies. From cost-effectiveness, reduced energy consumption, sustainability and better overall maintenance of one's facilities. A great partnership with an integrated facilities management service provider can make a great difference for all stakeholders. Here are a few steps to finding success with integrated facilities management outsourcing. 
Identify business goals 
It is important to be clear with the goals from the get-go, is it to improve overall efficiency or to spend less time and resources on facility issues? Or to focus more on the core business? 
Having an outsourced service provider for Integrated facilities management (IFM) is a useful strategy for businesses as they Will enjoy the above benefits. Professional IFM Service providers already have tried and tested methodologies per industry type to help support their customer's business goals.
Identify current issues internally 
In the current business setup, which departments are in charge of handling the facilities management? Getting the feedback from these key people on what is working, what isn't, and what can be improved would be integral in knowing the kind of outcomes the business would want out of the facility management service providers.  Knowing these issues is key in looking for the right partner who will support your needs and the company's vision. 
Go over the options available 
Each business has its own needs based on its current operating model and structure. Some will choose to just outsource some functions. Others may be inclined to choose an integrated service partner. Based on the goals listed above, businesses Can identify a partner who can deliver based on their operational and financial objectives. Upon selecting your service partner; you can Focus on their expertise, flexibility, and adaptability to change and most importantly quality of service delivery or prestige 
Create a good partnership contract
The ideal partnership can allow the service provider to do what they do best all while meeting the goals set from the beginning. It is important to establish how to properly manage the partnership to get the full benefits of experiencing best practices and industry innovations into one's business operations. This is done by having detailed Service Level Agreements and Key Performance Indicators which are aligned with your business goals.
Establish a good communication channel 
Good communications must be present throughout the partnership, from the beginning to the end. A communication plan must be put in place, one that anticipates any issue that may arise. It should be easy for the facilities management specialists to set up communications and meetings with key stakeholders in the organization. Having a reliable partner is crucial to your business' success especially during emergencies and times of trouble. 
Find success with Santos Knight Frank 
Keeping these steps in mind can help one find success in their facilities management partnership. Businesses ready to look for a good provider can turn to Santos Knight Frank with years of experience in offering quality real estate services from facilities management, brokerage, advisory, property management, and more. Learn more about Santos Knight Frank by visiting the website https://santosknightfrank.com/.