Owners of this 1-bedroom unit at The Gramercy Residences already reside out of the country and need to sell the unit fast. But the property also faces a number of challenges that left it unsold for more than 2 years. After appointing Santos Knight Frank to handle the marketing and sale, Jaynee Sacote finally found the right buyer.
SKF: What were the challenges of the property?
Jaynee: The primary challenge was the condition of the unit. Since it was left vacant for two years, the fixture and furniture naturally deteriorated, leaving many prospects unimpressed. For the sellers who were away with no property manager in the country, improving the unit would be a tiresome endeavor due to the logistics and costs involved. Other feedback of the unit includes its feng shui and layout.
SKF: What solutions did you employ to help sell this unit?
Jaynee: They had the unit exclusively marketed by another brokerage company for two years but since there was no movement, they decided to terminate the exclusivity and engage in Santos Knight Frank's services instead.
As the exclusive sales and marketing agency, we strategized a plan to reach buyers who would potentially be interested with the unit. We regularly kept in touch with the sellers and provided updates after each property viewing. As the sellers are foreigners and have long been away from the country, they trusted Santos Knight Frank to fill them in on the current market and provide expert advice on a more realistic price points based on prospect feedbacks and property trends. Ultimately, our efforts reached the would-be buyer who realized the incredible value proposition the unit offers.
SKF: What advice do you have for owners who are going through similar challenges?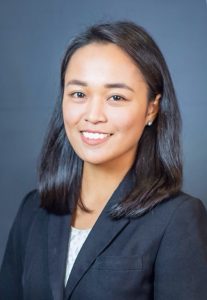 Jaynee: The condition of the property upon viewing leaves a strong impression on the buyer, so it is best to maintain its upkeep and presentability. Buyers appreciate clean and organized properties with little to no damage that they likely have to deal with if they make the purchase. It is also easier for them to visualize the potential of the property this way, especially when bright, airy, and clutter-free.
Still depending on the demand and salability of the property, assigning a professional and reputable brokerage firm exclusivity to sell helps puts urgency and more focus on the property in terms of marketing. The seller may also take advantage of the firm's established marketing channels, reach, reputation, and its enviable list of clientele and prospects.
Buyers often see multiple properties before making a purchase and are able to compare prices easily. Realistic and market-based pricing makes the property more competitive. Naturally, buyers prefer good deals so pricing above the demand may leave the property in the market longer and consequently decrease its value.