As hotels in the Philippines look for immediate opportunities to continue operating during the pandemic, hotels are repurposing space and exploring refinancing and sale opportunities to tap liquidity from foreign funds and local capital, says Philippines-based real estate services company Santos Knight Frank.
The travel lockdown in the Philippines continues to affect the tourism and hospitality sector significantly. During the recent webinar "Hotel Outlook: The Road Back to Business" organized by Santos Knight Frank and the British Chamber of Commerce Philippines, hoteliers said they tapped new markets and adopted to changing demand to sustain the business. These include digitization efforts such as e-concierge, F&B delivery, and virtual event management, and repurposing spaces such as lobbies and ballrooms for office use.
"We all have to be creative in making sure that we all survive and operations can be kept afloat despite the pandemic," says Cleofe Albiso, Group General Manager of Megaworld Hotels & Resorts, which has 11 properties and close to 4,000 rooms nationwide.
The pandemic has also caused delays in the plans of a number of hotel groups. According to data from Santos Knight Frank, approximately 7,400 hotel rooms in the pipeline of Metro Manila are expected to be fully operational by the end of 2021 to 2025. Out of this upcoming stock, approximately 4,300 rooms are delayed. These hotels were initially scheduled to operate in late 2019 to 2020 but construction and launch were abruptly delayed due to the pandemic.
The return of travel
The United Nations World Tourism Organized said last year that based on extended scenarios for 2021-2024, it might take 2.5 to 4 years for international tourism to return to pre-pandemic levels.
For now, the Philippines is capitalizing on domestic tourism. (Around 110 million domestic trips and 8.26 million international arrivals to the Philippines were made in 2019.) The Department of Tourism has so far identified and developed 44 tourism circuits (i.e. tourist attractions grouped by location) across the country for local tourists to use, with 71 more in the pipeline.
While international arrivals are not yet back, the DOT is sustaining the Philippines' presence in travel fairs and B2B missions that will keep the country on top of mind for international tourists. The DOT has also been conducting training programs for workers and encouraging their vaccination.
Verna Buensuceso, OIC-Undersecretary for Tourism Development of the Department of Tourism says that government is preparing for entry protocols for fully vaccinated travelers via "green lanes" and working with the government's COVID-19 inter-agency taskforce for more relaxed rules.
The panelists during the webinar agreed that the return of travel also hinges on consistency of policy and customer confidence.
Among the successful models of managing tourism during the pandemic is the Phuket Sandbox in Thailand. Under this scheme, vaccinated travelers can fly into Phuket and stay in the destination for 14 days before they are allowed to visit other destinations in Thailand.
This model has its own limitation though. "Air lift will determine everything. You can't stay there if you can't get there," says Bill Barnett, Managing Director of C9 Hotelworks.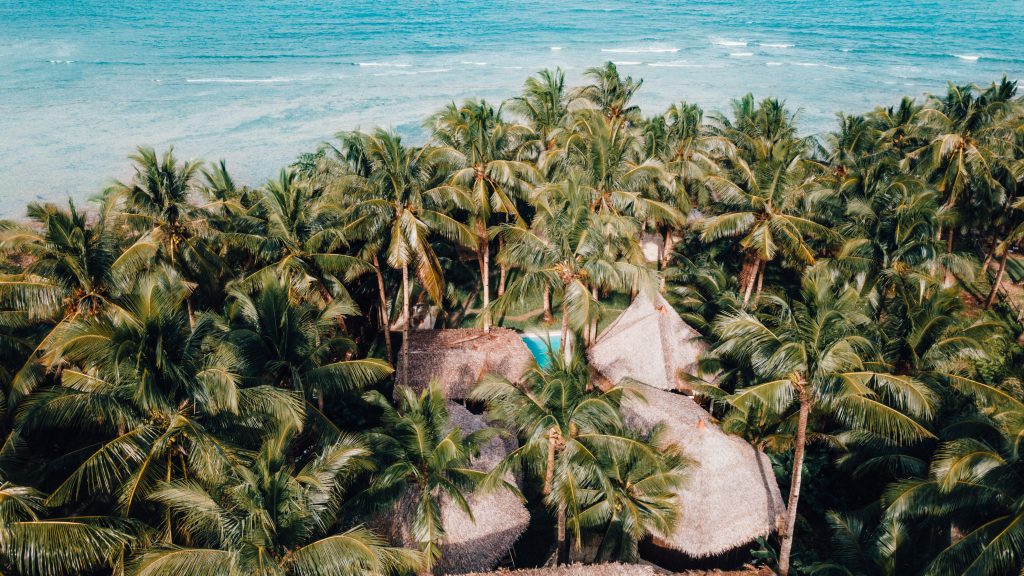 Distressed hotel assets
For investors hoping to capitalize on travel's rebound, the pandemic offers a period to look for distressed assets to buy.
"The hotel and tourism sectors are some of the worst-hit real estate asset classes across the world. Hotels have been forced to pivot, innovate, and explore financing options to sustain their operations. We have seen an increasing number of hotels in the Philippines who are now looking at repurposing their spaces for other uses, such as office and residential, and retrofitting their facilities to address safety and health protocols," says Rick Santos, Chairman & CEO of Santos Knight Frank.
"Hospitality is an asset class that people like," says James Kaplan, CEO of Destination Capital. However, Kaplan and Barnett have also noted key challenges in the market, including forbearance by the banks, which restricted the ability for hotel transactions to happen in Southeast Asia, and the gap between buyers and sellers' expectations.
Changes in travel behavior
As the end of the pandemic nears, Bruce Winton, Multi-Property Vice President-Philippines at Marriot International expects not only the return of travel but also the market's hunger for great dining choices. "The buffet will come raging back especially in our [Philippine] market. I think you'll see the managed and modified buffets will go away and the big Smorgasbord just coming back, and that's what the consumer really wants," he says.
There will also be changes. Kaplan is expecting fewer trips, but longer stays; more multigenerational travel to happen; and a greater appreciation of the environment and sustainable tourism. "Hotels will be designed more for families and trips will become much more of a family event for a longer period of time and hotels are going to need to be designed that way," he explains.
"The future is bright," says Winton. "There is a light at the end of the tunnel and everything we've done will help us as we emerge from this as we come back better and stronger."
For more information, contact Ria.Lontoc@santos.knightfrank.ph