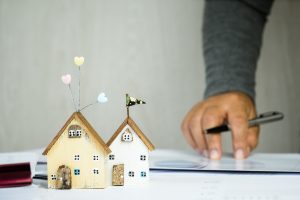 Whether you are a company that owns a vast portfolio of properties or one with an array of leases under your supervision (e.g. a fast food chain), lease management is a crucial instrument to the success of the business. 
Lease administration or lease management is a process in ensuring that the terms of the lease are followed at scale. If you were to be a restaurant chain or a bank with 10 or 1,000 locations, lease abstraction will help mitigate risks and avoid unnecessary costs due to penalties and delayed payments. At the same time, the owner of a large portfolio of properties will also benefit from getting a professional lease administration company to properly organize, store information, and manage leases across revenue-generating assets.
Once a lease is agreed upon by parties, the contract is stored somewhere via a software. Lease abstraction then takes place, which is when the important details of the lease are reviewed. It is also compiled for easy reporting, monitoring, and updating. Digitizing leases in today's era is becoming increasingly popular. Companies also often want to customize data points based on requirements. At Santos Knight Frank, we use a selection of proprietary software's managed by lease administration professionals to ensure data accuracy, integrity, and relevance.
For global organizations where leases are written in various local vernaculars, lease abstraction can be tricky due to the nuances of language. In this case, competent lease abstraction professionals are a must to manage translations and align records to reflect contract lease perspectives. This will help avoid misreading agreements in local languages.
Organizing data is one thing, and monitoring them to support management action and decision is another. Lease administration professionals can filter through information for relevant data to support decision points and focused discussions.
If there are any aspects of the lease that change such as contact information, this must be updated. Also, lease renewals nearing termination require preparing for the end of the lease or creating a new lease contract. 
While companies can employ lease administration professionals within their organization,  outsourcing this vital specialist function will not just optimize cost but also ensure professional competency and use of the best technology to support the business.
In summary, lease administration helps companies by performing these critical tasks:
Organize information

Highlight critical data

Ensure data integrity

Keep records relevant and updated

Provides framework for cost management and/or income generation activities
Lease administration professionals play an integral role in the overall management of leases. It is imperative that they have the right expertise and experience in handling different situations. Renowned real estate company Santos Knight Frank can help businesses with their lease and property management services. Santos Knight Frank has years of experience doing services from brokerage, auditing, consulting, appraisal, estate management, and more. Learn more by visiting https://santosknightfrank.com/.