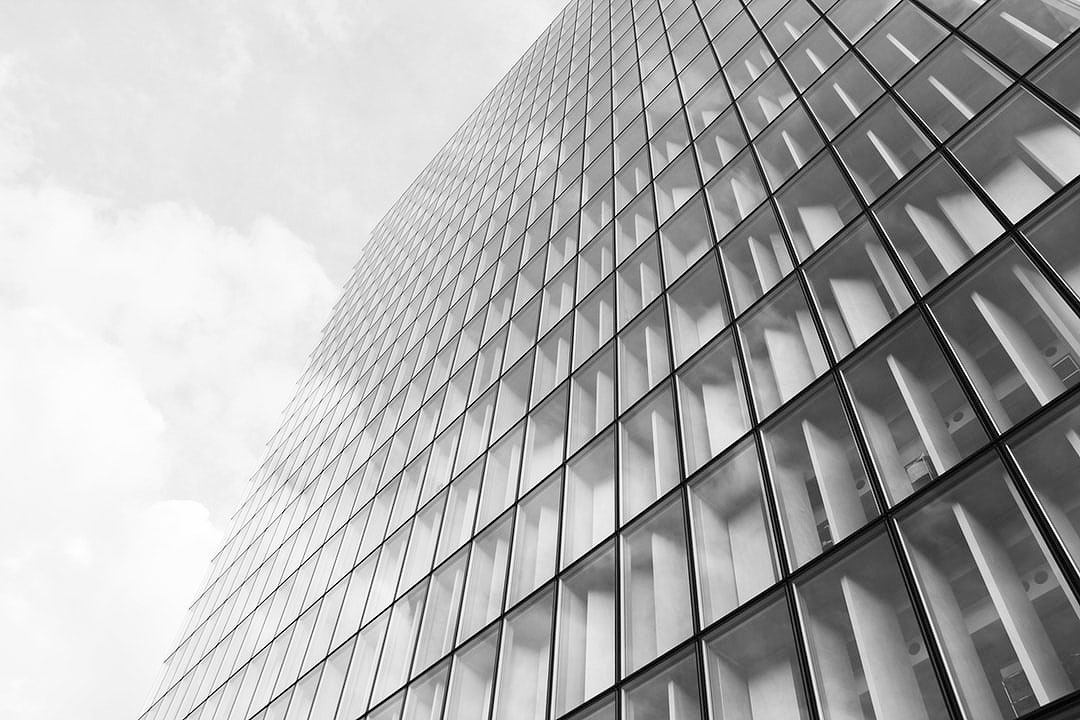 OSCA, Commercial, Investment
Makati is one of the prime central business districts in the Philippines and is often touted as the business capital of the country. Characterized by its tall skyscrapers and convenient access to shopping malls, hospitals, and government offices, this is the perfect place for companies looking to have their own office space. 
Santos Knight Frank manages a portfolio of commercial properties in Makati but for this article, we have just rounded up five buildings to consider for your next office location.
Zuellig Building 
Zuellig is one of the tallest buildings in Makati, rising above 150 meters with a total of 33 floors.  Located at the prime intersection between Makati Avenue and Paseo de Roxas, it is known for its environmentally conscious design, recognizable facade, and premium finishings.
It is the first Platinum Level LEED Core and Shell building in the Philippines, meaning it was able to meet certifications for being a 'green building' with its design that minimizes heat gain and allows light to bleed through and show the marvelous view of the city. Inside the building is a column-free layout that allows for flexibility in the office design. This is perfect for businesses who want to go green and who opt for natural light over artificial lighting for their employees. 
6780 Ayala
Also known as the 6780 JAKA Building, this 15-story property is located on Ayala Avenue located next to the SSS building and across the PBCom Tower. Due to its prime location, 6780 Ayala is easily accessible through different modes of transportation such as buses, jeepneys, buses, vans, and MRT. 
It offers a unique open space design with a column-free plate ranging from 100 sqm to 720 sqm and a whole floor efficiency of 100%. Each office space comes with the fit-out basics such as ceilings, carpets, and walls. Its spaces include centralized air-conditioning, major Telecommunication providers such as Globe and PLDT, and 100% backup power for a seamless and efficient workspace. It is home to big international companies such as Adish International and Emapta Offshore Staffing. 
LKG Tower 
One of the tallest buildings in Makati, ​a grade "A" office tower, the LKG Tower stands at 38 floors above the ground with 5 basement levels of parking, owned by International Copra Export Corporation (ICEC) Land Corporation and designed by the architectural firm Kohn Pedersen Fox Associates. It boasts a unique design with a distinctive line that slices through the building. It has a ​gross floor area of 66,810 sqm, a total leasable area of 30,245.36 sqm and a typical floor plate of ​2,200 sqm. 
Inside, it is designed with modern interiors that help aid a conducive and productive work environment, complete with 7 10 high-speed elevators, centralized air-conditioning, major Telecommunication providers, and 100% back-up power for a seamless and efficient workday. It is home to major airline companies like Cathay Pacific Airways, Ltd., Malaysian Airlines, Singapore Airline, and Eva Air. 
Corinthian Plaza 
Located at 121 Paseo de Roxas and in front of Greenbelt 1, the Corinthian Plaza offers both office and commercial spaces. This low-rise 7-storey building is located near Makati Medical Center and Landmark. Due to its prime location, it has close proximity to important transportation routes to buses, jeepneys and MRT3. It also features major Telecommunication providers such as Globe and PLDT and a convenient parking lot behind the building.
Insular Life Makati 
Insular Life Makati is a 14-storey building right at the heart of the Makati Central Business District at the corner of Ayala Avenue and Paseo De Roxas Avenue. While it was one of the first high-rise buildings at its time in 1963, it has since been renovated in 2017 with a floor plate of 1,623 sqm. The renovated Insular Life Makati has modernized facilities such as the inLife Learning Center and the 12th Floor Ballroom for various events and functions and a five-level parking building right next to it. It has a Gold LEED certification which brands it as a sustainable building that uses up less energy and produces fewer emissions. 
Find your next office space 
If you're looking to rent office space in any of these buildings, Santos Knight Frank can help you out. Santos Knight Frank is a renowned real estate services agency that has a great track record of serving clients with services such as occupier services & commercial agency, investment & capital markets,  residential & sales leasing, property marketing, research & consultancy, valuation & appraisal, project management, asset management,  property management, facilities management, technical services & engineering solutions. Just visit our website and speak to our real estate practitioners at https://santosknightfrank.com/. 
If you want to know more about the different office spaces, you can also read about Bare Shell, Warm Shell, Semi-Fitted Offices,Plug and Play Office: Which one is for you?.