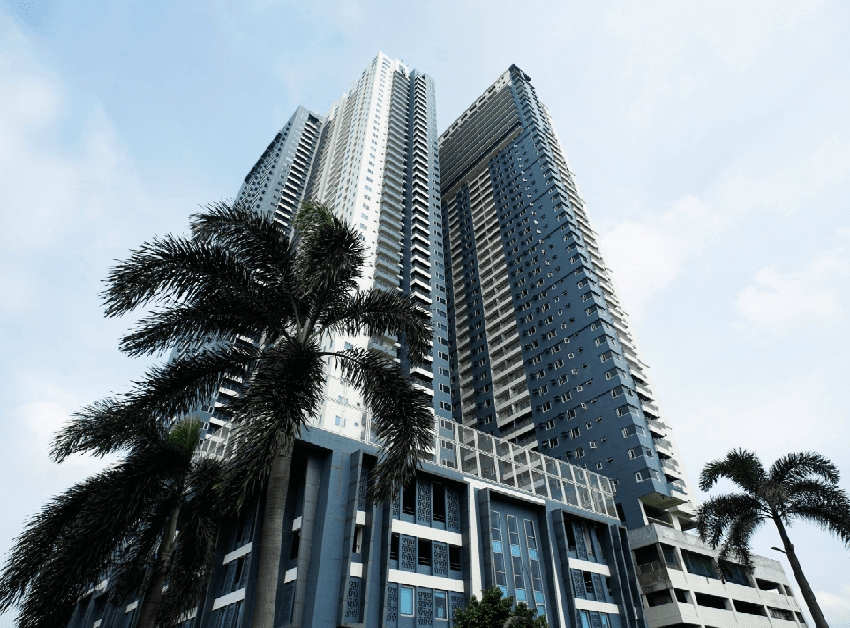 Residential, Investment
The C5 corridor is one of the most exciting places to be in these days. After the success of the Eastwood development, many more are following suit, including Robinsons Land Corp's Bridgetowne and Parklinks by Ayala Land and the LT Group.
Another development has quietly risen along this corridor – Nuvo District – which is 5 mins by car to Eastwood Mall.
As city activities return especially in this part of Quezon City, this low-key district is now brimming with promise.
The twin skyscrapers, "the Aspire and Dream Towers", mark the vertical community of Nuvo District — an upscale residential community that is located less than 1km from one of Quezon City's main central business districts, Eastwood city. 
Located right along E. Rodriguez Jr. Ave. corner Calle Industria, Nuvo District connects, curates, and nurtures a dynamic creative & business community by being in the center of it all. Nuvo District is located immediately along the C-5 main road, walking distance and immediately beside an S&R Membership Shopping and just a few hundred meters from the famous Padre Pio Church. Not to mention, that it is only a few minutes away from Eastwood city, which houses a handful of office, commercial and residential buildings. 
Within Nuvo District, the Aspire Tower was the first to be completed back in 2013, rising at 51 floors including the basement. It contains different unit sizes from a studio, a 1-Bedroom with balcony, a 1-Bedroom corner unit with balcony, and a 2-Bedroom corner unit with balcony. 
The Dream Tower followed in compilation in 2018, rising at 50 floors, and is PEZA certified. Their units include a Studio unit, a Studio unit with balcony, a combined Studio unit with balcony, an Executive Studio, a 1-Bedroom corner with balcony, and a 2-Bedroom corner with balcony. 
Both towers come with residential amenities such as piso cells in all floors to boost mobile signal, high-speed elevators, centralized mail rooms, a grand lobby with lounge area and WiFi connection. As for recreational amenities, the 5th floor houses all of the amenities; both have access to Nuvo Park — a lush garden that can serve as a great backdrop for work and leisure activities. Included also are other amenities such as a Basketball Court, Lap Pool and Kiddie Pool, Changing Rooms, Game Room, Fitness Gym, Co-working spaces, Business Center, Jogging Lane, Viewing Deck, and Function Rooms, and many more.
A promising district 
As Covid becomes endemic, activities in the city are gradually returning. This means that many employees are making a full or partial return to offices, strengthening the central business districts including Eastwood where offices of large international businesses such as Accenture and IBM are located.
Regarded as the Philippines' first-ever cyberpark and is known for its role as a catalyst in the boom of the Philippines' IT-BPO sector, Eastwood over the years has become a prime address for more than 85,000 workers and 20,000 residents to date. 
That Nuvo District is so close to Eastwood and many rising districts along C5 make it an ideal target for investors. Nuvo's Aspire and Dream Towers offer ready for occupancy units through rent-to-own payment structure, an extremely attractive proposition. Rent for a one-bedroom condominium unit in Eastwood can range from PHP 22,000 to PHP 30,000 per month. This posts as a potentially great investment for those looking to add to their portfolio of properties. 
Find your next home in Nuvo District
Interested in exploring Nuvo District as your next home? Learn more about these properties with Santos Knight Frank. We are a renowned real estate services agency that has a great track record of serving clients with services such as occupier services & commercial agency, investment & capital markets,  residential & sales leasing, property marketing, research & consultancy, valuation & appraisal, project management, asset management,  property management, facilities management, technical services & engineering solutions. Just visit our website and speak to our real estate practitioners at https://santosknightfrank.com/. 
If you are looking for new spaces to invest in, you can also read about the 4 Rare Houses and Lots in Metro Manila.