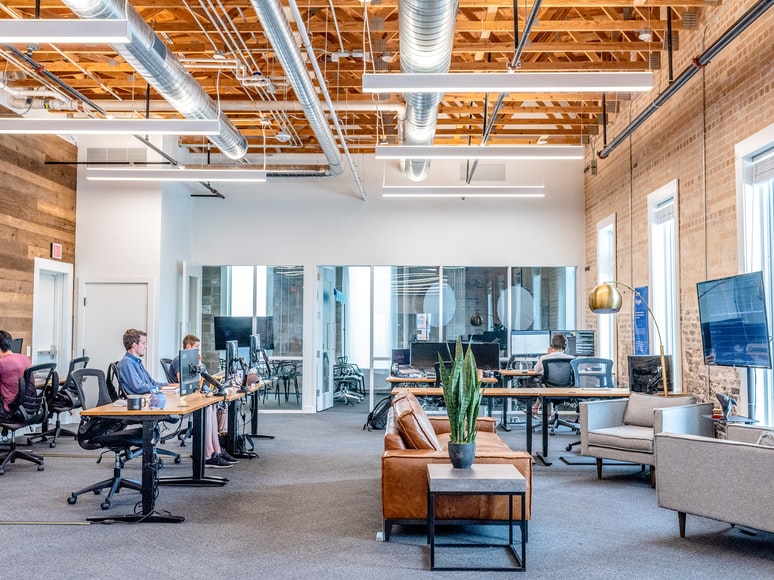 Many businesses are looking to reinvent their workplace to help bolster their brand and their corporate culture after the pandemic. Included here is improving the overall services and amenities available for employees. This is all based on the survey of Knight Frank, drawing responses from over 400 international businesses to provide insight into the real estate needs of today's companies. 
Importance of the office 
While companies have transitioned to remote or hybrid working models, the office still remains an important piece of one's corporate identity. Based on the survey by Knight Frank, 90% of global companies stated that real estate is an important strategy to the business. Offices can help improve the overall employee wellbeing, collaboration, and can be a means to attract and retain talent. 
There is a desire to improve the overall office amenities to align with strategies, with one in four firms planning to relocate their headquarters after the pandemic. 38% of firms have stated that they will most likely relocate their headquarters within the next three years. What this means is that people can expect much activity in the office market to vet for the highest and best quality offices that there are available. All in all, the survey showed that 65% of the firms plan to grow or stabilize their current office space. In particular, tech companies are the biggest drivers of the office space demand with 39% expecting some form of an increase in their size. 
The difference this time around is that firms want to give their employees the best that there is to offer—letting them work flexibly while at the same time giving the best experience possible in the office through a better quality and engaging workplace. 
Better amenities 
To add, the survey also showed that in the next three years, 47% of firms will seek to improve the quality of their office spaces through various amenities. 55% of respondents have stated that they will make their offices more collaborative. The top five amenities identified by the firms that can help improve overall employee well-being are the following: (1) on-site food and beverage, (2) gym facilities, (3) cycle storage, (4) mental health facilities, (5) click and collect facilities. 
"The office is transforming from a place you 'need to go' to a place you 'want to go'. This has important implications on how organizations will be selecting their new office spaces, implementing return-to-office programs, and reconfiguring their workplaces. Occupiers are not just looking for strategically located and cost-effective real estate, but also quality options that appeal to their employees," says Morgan McGilvray, Senior Director of Occupier Strategy & Solutions at Santos Knight Frank.
The shift will be towards offices that are more dynamic, where employees can learn, collaborate, and thrive—using the best technology and at the same time reducing environmental impact. 
Real estate as an office strategy
Real estate has become a strategic tool to meet businesses' objectives from establishing the brand identity and culture, to attracting better talent, fostering good employee well-being, and meeting sustainability targets. Having a well-designed office makes a huge difference in a company's creativity, productivity, and attractiveness to new talent. Traditional company headquarters need to adapt to meet the changing needs and demands of the market and employees—placing a bigger emphasis on health, safety, and overall well-being. 
Whether one is looking for an office space for rent, a property for lease, or an office fit-out, one can trust Santos Knight Frank. A real estate agency with various services from real estate brokerage, consultancy, appraisal, property management, facilities management, and more, Santos Knight Frank is a trusted name in the industry with years of experience and a wide portfolio of clients. Learn more about Santos Knight Frank by visiting https://santosknightfrank.com/.