Residential, Investment
Ortigas plays an important role in the country's growth. Located at the intersection of three major cities such as Pasig, Quezon City, and Mandaluyong, Ortigas has become a prime spot for businesses, entertainment, lifestyle, and leisure.
To add to that, Ortigas is also marked by many companies as the second biggest CBD. As of today, it currently houses major businesses such as San Miguel Corporation, Meralco, Jollibee Foods Corporation, and the Asian Development Bank (ADB). 
Ortigas: A Brief History
It's impossible to trace the roots of Ortigas without its original developers, the Ortigas family, who purchased, and then developed the land that was once Hacienda de Mandaloyon, belonging to the Order of St. Augustine. Since then, under the namesake developers, the area has been transformed into the bustling urban center we know today. 
With that said, however, this known CBD only started to gain economic importance during the 1960s, with the construction of the Benpres Building and the Meralco Complex. After it had made its mark, it was then chosen as the home of the headquarters of the Asian Development Bank (ADB). 
Over the years, the area has played an important role in history, with the installment of the Lady of EDSA Shrine, a memorial to the People Power Revolution of 1986, being officially consecrated in 1989.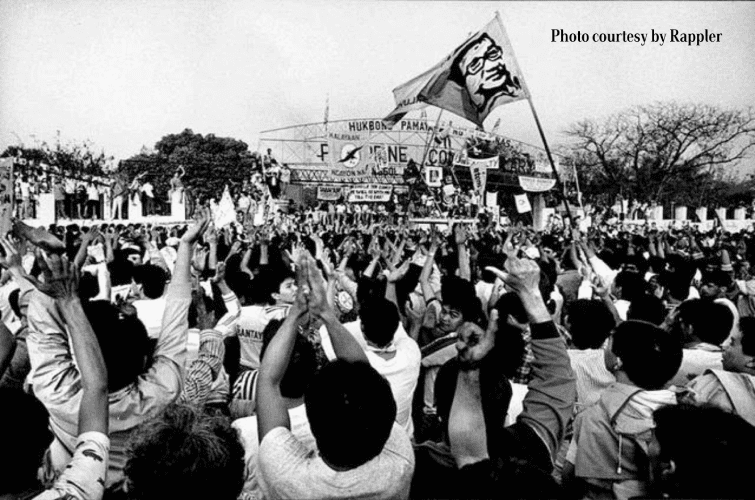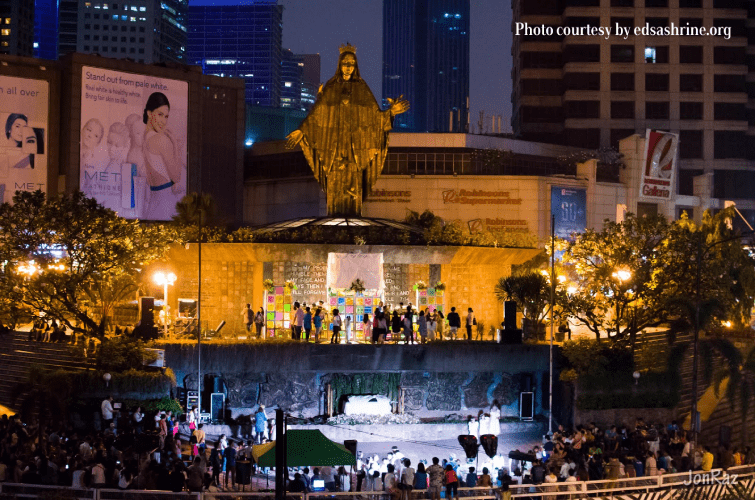 Moving beyond Ortigas / Developments in the fringes
Solidifying its mark as one of the key districts in the country when it comes to economic growth, Ortigas continues to expand with new developments. Currently, the CBD has expanded into four estates in the Metro — Greenhills Center, Capitol Commons, Circulo Verde, and Ortigas Estate. 
The ongoing redevelopment of Greenhills into a next-generation mall brings something new to the already-loved destination for shopping. The plan includes the creation of more connected and open spaces, mixing technology with sustainability to create the best lifestyle experience. 
The rising Ortigas East, on the other hand, is being developed as a mixed-use real estate area. From C-5 Road to Ortigas and Julia Vargas avenues, it is shaping to be a city with its own office, commercial, and residential spots. Currently, the area has Tiendesitas, which is a mainstay for locals due to its wide selection of native products and specialty shops. But that's not all, it is also home to an SM Hypermart, Silver City, and Transcom Center.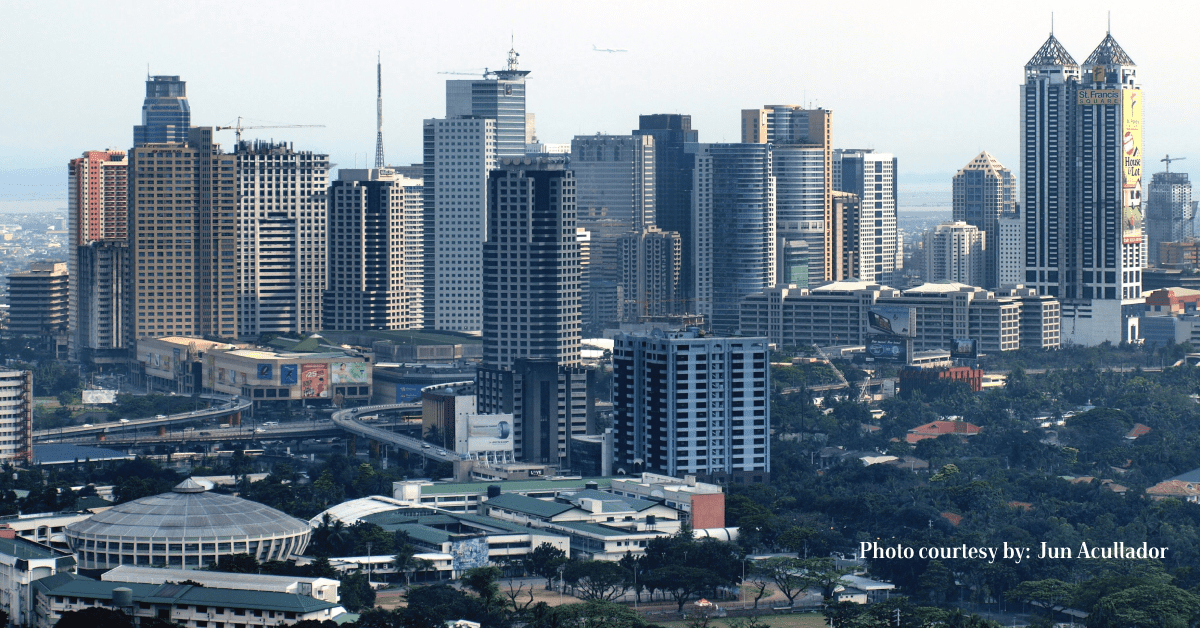 Upscale living in Ortigas Center 
Set to rise in 2028, The Galleon is a two-tower development comprising both residential and commercial spaces that will grace ADB Avenue as its first mixed-use development in Ortigas Center. It will consist of a 39-story office building and a 51-story residence tower, housing 509 sleek and stylish units. The units will range from generous one-bedroom cuts to penthouse sizes, ranging from 69 to 411 sqm.
Expect a high-end fit-out and finishings for The Galleon, with its built-in open-plan kitchen designs and porcelain tiles, wooden flooring for bedrooms, and smart home technology that allows homeowners to control their air conditioning, lights, and more. With just 12 units per floor, homeowners can enjoy their space with utmost security and privacy. 
The Galleon also will house an amenities floor that will give its residents plenty of options from a mini-theater, social hall, game room, daycare, gym, sauna, and lounge. Anyone looking to live luxuriously within the metro or anyone looking to add a great catch to their real estate portfolio may find just what they're looking for at The Galleon. 
Plan your relocation to Ortigas
Given the current state of real estate in Ortigas, there is plenty to look forward to for those choosing to move to a new residence or to invest in the next big thing in real estate. When it comes to finding your next property, look no further than with the real estate expert, Santos Knight Frank.  We are a renowned real estate services agency that has a great track record of serving clients with services such as occupier services & commercial agency, investment & capital markets,  residential & sales leasing, property marketing, research & consultancy, valuation & appraisal, project management, asset management,  property management, facilities management, technical services & engineering solutions. Just visit our website and speak to our real estate practitioners at https://santosknightfrank.com/. 
If you want to know more about the different places to invest in, you can also read about the 4 Rare Houses & Lots for Sale in Metro Manila.