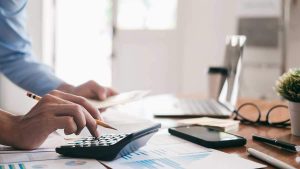 Getting the appraised value of one's property is crucial whether one is buying or selling as it is the unbiased professional opinion of a property's value. There is a lot at stake in an appraisal so it is vital to get a good appraisal company. Here are some qualities to look out for when choosing a company to handle the appraisal of one's property. 
The job of an appraiser
It is the job of an appraiser to help determine the value of a property, taking into account many factors such as the property size, design, condition, and the like. They will also be taking into account the surrounding location of the property—the kind of properties found there whether they are more commercial or residential, and the prices of the surrounding properties in the area. 
Licensing 
Check to see if the appraisal company has the right licensing and accreditation for the job. The Securities and Exchanges Commission (SEC) has its list of accredited professional asset valuers who have met certain criteria of quality of service. Likewise, the Philippine Stock Exchange (PSE) also has its own set of criteria that accreditation firms need to meet. 
Experience 
Does the appraisal company have experience working with different types of real estate properties from homes to commercial properties? Appraisers often work with loan officers too but they often have different requirements from homeowners as they are more concerned with the property's condition and its market value. Homeowners are also concerned with other aspects such as how one can improve the overall valuation of the property. 
Track record and reputation
Is the appraiser well-reputable? Are they a known entity in the field? It helps if the appraisal company is known for the services that they offer. It is best to avoid any appraiser that has complaints filed against them. Knowing the references of the appraiser from their past and current work with clients can help keep you informed of capabilities and quality of service. 
Specialization
Appraisers can assess values of properties but there are some who specialize in certain areas or types of properties. It is best to work with an appraiser who can work well with the kind of property one needs to be appraised. It is best if they are knowledgeable in the area where one's property is located because that means they have the best grasp for community projects and issue and market prices in the area. If one needs to get an appraisal for multiple properties in a portfolio, it is best to find an appraisal company that can handle different types of properties. 
Looking for an appraisal company? 
When it comes to professional appraisals, home and property owners can trust renowned real estate company, Santos Knight Frank. Specializing in a variety of real estate services from appraisal, brokerage, consultancy, property management, and more, businesses and individuals can be rest assured that their property is in good hands. Learn more about Santos Knight Frank via https://santosknightfrank.com/.