The crisis brought by the Coronavirus pandemic has changed the way people live their everyday lives. The home is now a hub from which we work, exercise, learn, socialize (virtually), and relax. Research by Knight Frank says that people are more likely to buy a second home or relocate away from the crowd and congestion in the cities.
The Philippines is no different from the rest of the world. As people slowly adapt to the new reality of COVID-19, high-income households are now willing to move to a different property elsewhere in the same country to find their new permanent sanctuary. In recent years, we have been seeing a notable upswing in the demand for premium properties that are a one (tee) shot away, so to speak, from golf fairways. Business experts state that good views of the landscaped golf greens is one of the big pulls of high property values around these areas. They add that having this kind of investment in one's retirement portfolio is a good foresight since homes surrounding a popular golf course, particularly in elite country club communities, retain high resale values. A Manila Bulletin article published last year reported that during the 2019 Iloilo Golf Summit, a group of golf industry leaders urged the current administration to make the promotion of golf as a lucrative boost in tourism revenues. Statistical data was presented that showed golfers as tourists are likely to spend 100% more a day compared to the average tourist.
Investing in a good residential property secures your health and your future. And if you happen to be an avid golfer, there are plenty of prime real estate with world-class golf courses that you can play all day to choose from.
1. Ayala Greenfield Estates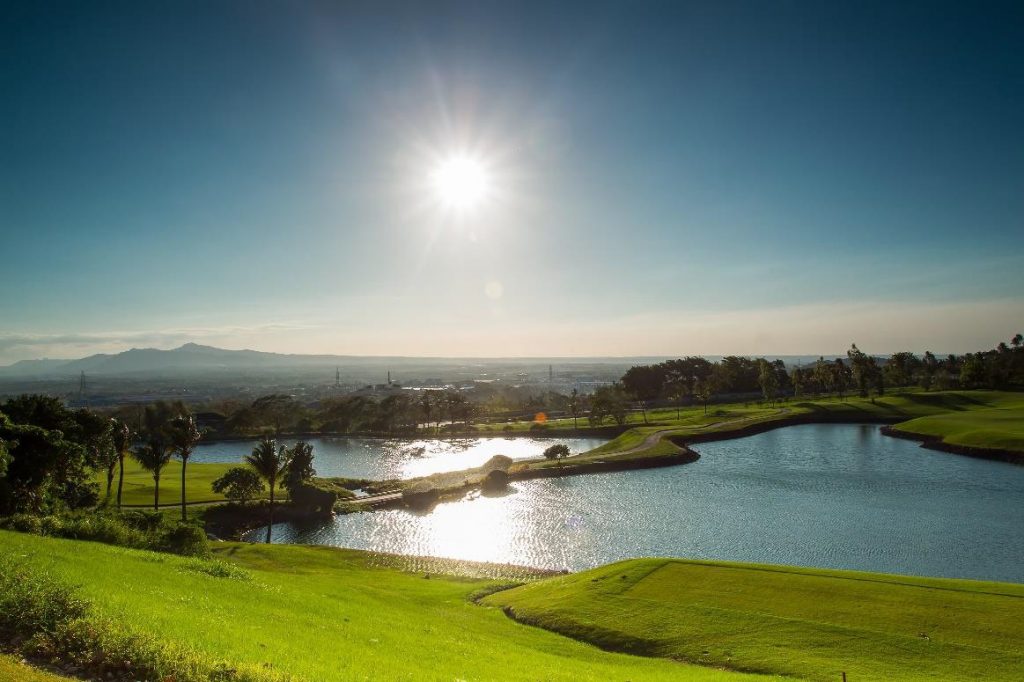 Located between Laguna and Batangas, Ayala Greenfield Estates has its very own 18-hole, par 72 championship golf course designed by Robert Trent Jones II.  It has a piece of land for everyone's taste since the land area is divided into five different sections: Greenway, where lots are directly adjacent to the greeneries; Hill Views, overlooks tranquil hills; Prime, have choice lot cuts; Village, have easy access to the exclusive community's boundary; and Ridge, offers open views of sprawling greens and hills.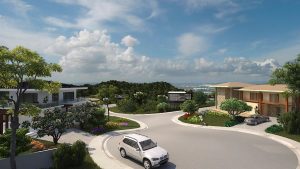 2. Anvaya Cove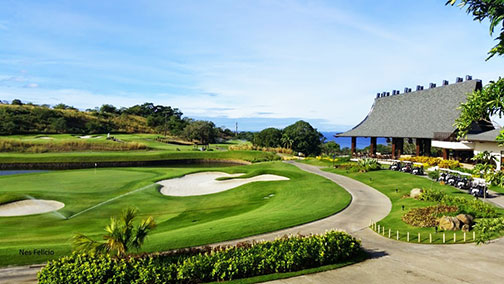 For those who love both land and sea, consider the best that Anvaya Cove offer.  Aside from enthralling seascapes and mountain views, it has an 82 hectare, 18-hole all-weather, par 72 golf course that players of all levels can enjoy.  Located in Morong, Bataan, Anvaya Cove has three choice property types: Greenview, in front of the greens or open grounds; Leisure, good placements but with smaller lot sizes; and Horizon, atop an elevation to get a clear view of the sea.
3. Orchard Residential Estates and Golf and Country Club
If you want a furnished home to go with a golf course, turn your eyes to the Orchard Residential Estates and Golf and Country Club.  Located in Dasmarinas, Cavite, this exclusive community boasts of two 18-hole championship golf courses: The Legacy, designed by Arnold Palmer, and The Tradition, designed by Gary Player.  A four-bedroom, full-furnished, two-story Asian contemporary home awaits you, complete with a cozy den and a big garage that could fit five cars.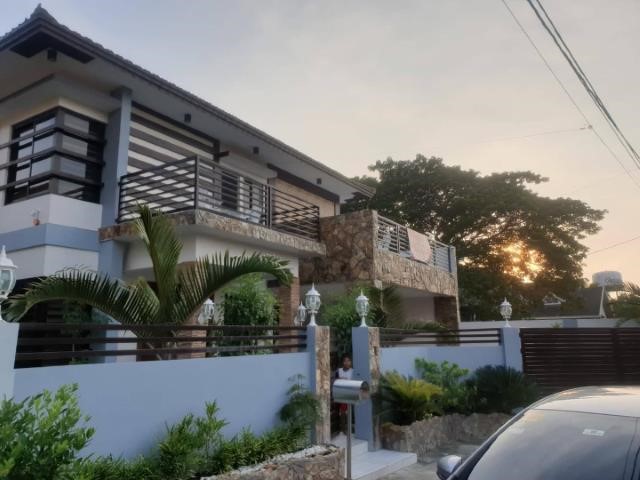 4. Manila Southwoods Residential Estates (Carmona, Cavite)
But if you're looking for a prime property in the middle of an integrated community with a golf course, then better go for the Manila Southwoods Residential Estates in Carmona, Cavite. The 125-hectare Jack Nicklaus-designed Manila Southwoods Golf and Country Club is at the heart of the township. The residential estates offer two kinds of modern Asian contemporary style properties, both with tropical vibes inspired interior design: the first is a two-storey, with five bedrooms, a den, a swimming pool, a garden, a lanai, and a four-car garage; and, the second is a three-storey, with a den, a garden, and a two-car garage.
Whether you choose to live in a golf community or consider a prime golf property as an investment for your alternative home, and eventually, your place of retirement, it's best to bring your A game and know your options.  To learn more about the properties featured, contact our property experts at Santos Knight Frank, the first and largest fully integrated real estate services company in the Philippines. We are connecting people and property, perfectly.
For property inquiries, contact Toby.Miranda@santos.knightfrank.ph