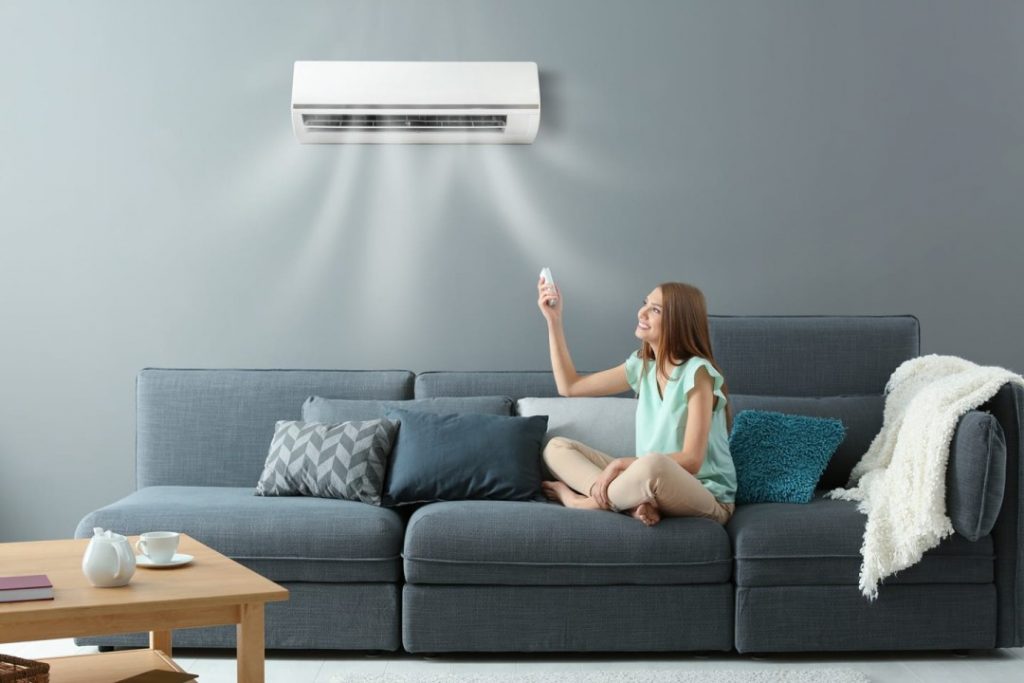 As society tries to rebound from the COVID-19 pandemic, more people have become increasingly conscious of their health and how their work and home environments impact their well-being. In April of 2020, we published an article that tackles some important management strategies for Indoor Environmental Quality of today's New Normal. One of the major factors is the quality of indoor air (well-known for its acronym, IAQ) that we breathe, and how it prevents the spread of viruses through re-engineering of buildings' heating, ventilating, and air-conditioning (HVAC) system.
Multi-disciplinary research even before the time of recent pandemic showed some strong associations between IAQ and occupants' health. According to the U.S. Environmental Protection Agency, there is about 30% of new and renovated buildings worldwide may be subject to complaints related to poor indoor air quality. Sick Building Syndrome (SBS), which affects roughly 50 to 70% of building occupants, has become more common today than all building-related diseases combined, and building owners, as well as employers, have to realize that sick employees are never good for business.
The American Society of Heating, Refrigerating, and Air-Conditioning Engineers (ASHRAE) Standard is the international code used by most countries (including the Philippines) in designing and improving the buildings' indoor air quality, in order to mitigate the spread of diseases and risks of SBS; hence, to promote wellness. This adaptation is also the basis of Leadership in Energy and Environmental Design (LEED), where enhanced indoor air meets human health needs and occupant satisfaction.
The following ideas are demonstrating a high-level approach to achieve a better HVAC system for your buildings and properties.
Strategic Plan on Building Re-opening. Create a strategic plan where it should include measures to make occupants feel safer, ensuring the systemized supply chain of critical items for building utility equipment such as HVAC filters and parts replacement in case of an unwanted shutdown. Review HVAC programming to provide daily air flush-out before and post occupancies.
Increased Ventilation. Integrating outside fresh air to the building's HVAC system in augmented quantities can help to further enhance the quality of indoor space and wellness of occupants. This means that a good immune body system can be our best way to fight infections. For buildings without the capacity to treat large quantities of fresh air, system re-engineering can be done without spending much.
Enhanced Air Filtration. Buildings' HVAC system usually has air recirculation where cold air is being supplied from treated return air. The best filtration method to limit the spread of viruses, particulate matters, and other airborne contaminants is composed of filtering not only the outside fresh air but the recirculated air from occupant space into near-sterile condition.
Meet or Exceed Air Change Rate. If the air in the space is either uniform or perfectly mixed, air changes per hour (ACH) is a measure of how many times the air within a defined space is replaced. In many air distribution design and setup, the air is neither uniform nor perfectly mixed. The actual percentage of indoor air that is exchanged in a period depends on the airflow efficiency in the space and the methods used to ventilate it. ASHRAE has defined a set of standards in achieving or exceeding the ACH in buildings' HVAC systems to continuously dilute the indoor air and lower the risks of contamination.
Airflow Control Methods. Cross ventilation is a method coordinated with both increased ventilation and achieving the required ACH. It basically controls airflow direction in building interiors to move from clean to less clean via effective intake and exhaust processes, while thermal comfort and humidity are still being maintained indoors.
What lies ahead is a responsibility for us to design and build a more resilient future. Proven by recent technical studies and actual prototypes, a well-functioning HVAC system in the workplace, learning and living spaces, as well as retail shops, which actively provided the enhanced methods of ventilation – would have greatly lowered the concentration of disease-causing viruses in the air.
It is a mere reflection to all of us, that while we are in the current battle of uncertainty, it's still a chance for us to win a better quality of life for humanity. We believe that healthy people in healthy places are the fastest way to rebuild a healthy economy, as we don't have to choose either. The future will require both to succeed. This is the reason, going forward, that our organization will prioritize their efforts to build people's confidence that their spaces have a positive impact—not only on them but on the economy at large.
If you wish to have a private chat about adopting building HVAC improvements and Project Management in your workplace and property, contact Eric.Bautista@Santos.KnightFrank.ph for inquiries.