Choosing a home away from home (in this case, the city) has many factors in play yet ultimately comes down to 'gut feel' or emotional ease. The question persists: How do I want to live for the rest of my life?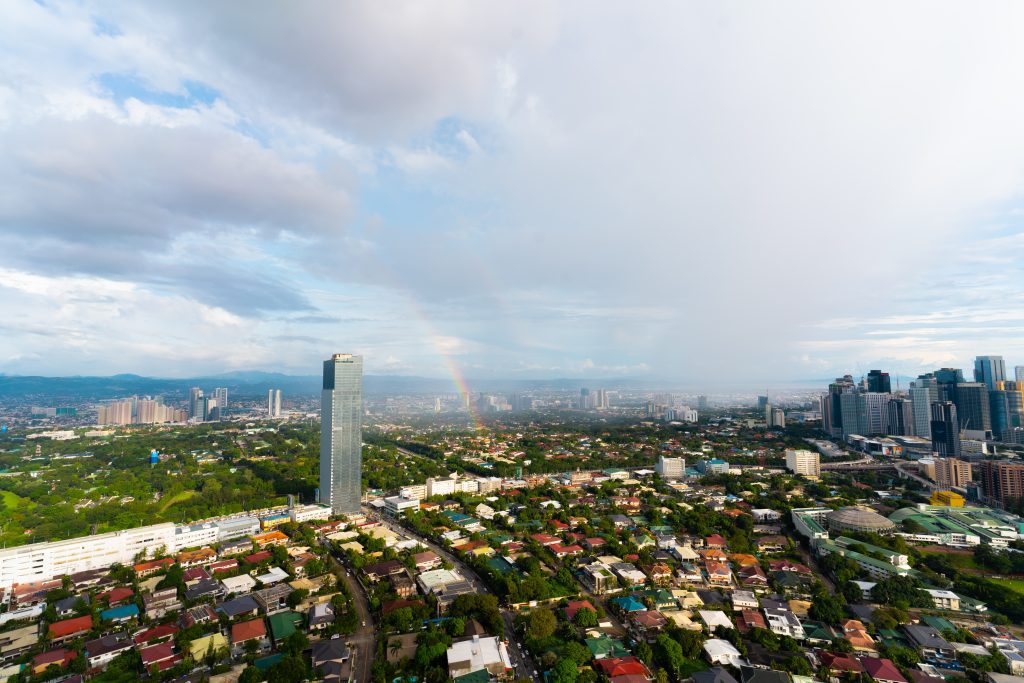 Such a place that towers in the east of Metro Manila is The Viridian: a luxury residential development in Greenhills. According to local Feng Shui expert Joyce Co, The Viridian is auspiciously located at the 'Belly of the Dragon', offering a unique opportunity to live in the midst of good fortune where logic and luck come together.
The Viridian in Greenhills is a 53-story building that comprises of modern and elegantly-designed units with a sense of timelessness and sophistication Designed as a private enclave, residents can easily access modern conveniences such as Greenhills Shopping Center, Cardinal Santos Medical Center, neighboring low to mid-rise offices, and other lifestyle hubs within the area.
The Viridian exhibits good Feng Shui in a home. Vibrancy and life breathes into the property's grand lobby through its corridors and up to the units' interior that simply draws you home. Because The Year of the Water Rabbit pays homage to the environment, The Viridian's location is welcoming, thriving, nurturing, and with an unparalleled view of the skyline and surrounding greenery. It's in Greenhills, after all.
Live your best life with luck here at The Viridian, check out our featured units:
For Sale | Spacious Penthouse in The Viridian |PhP 200 M | USD 3.6 M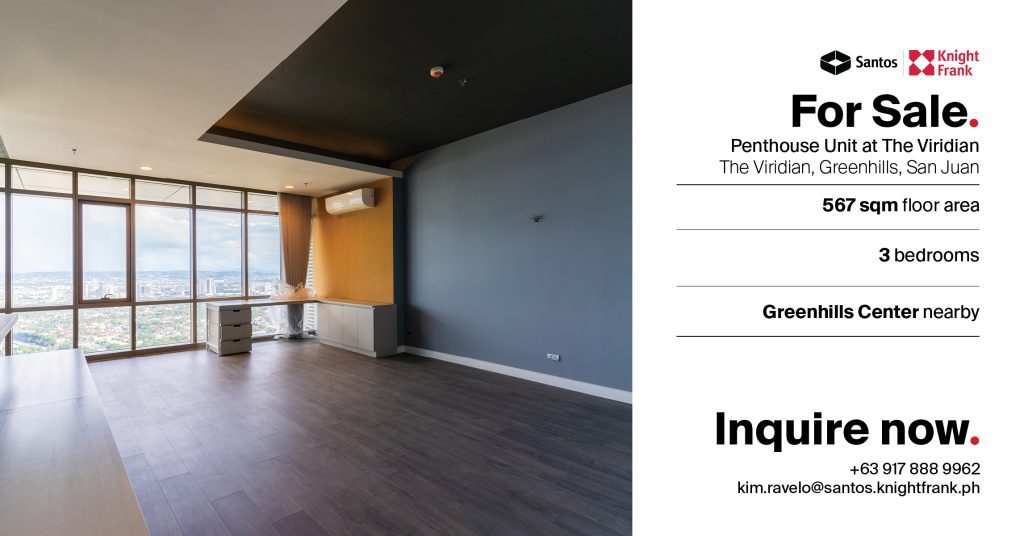 Wake up to a stunning view of the city in this beautiful and spacious penthouse unit at The Viridian in Greenhills, San Juan. Occupying a 567sqm floor area, this unit features 3 bedrooms and a den, an in-unit elevator, your very own in-unit pool, and a balcony offering an unobstructed view of the Wack-Wack Golf club and most of the Metro Manila skyline.
Property website link: https://santosknightfrank.com/property/for-sale-spacious-penthouse-at-the-viridian-in-greenhills-san-juan/
For Sale | 3BR Corner Suite in The Viridian | PhP 57 M | USD 1 M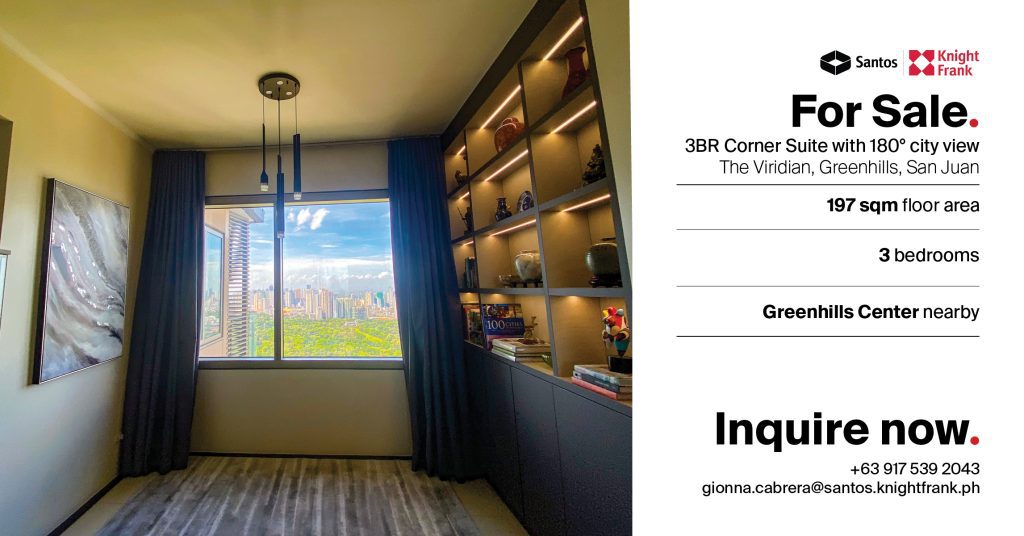 Nothing beats the sense of privacy and sheer solitude in this fully-furnished corner suite is available for sale in the Viridian. The unit occupies a floor area of 197sqm; 3 bedrooms with their own respective toilet and bath; and a balcony that presents a remarkable 180 view of the Wack-Wack Golf Course.
Property website link: https://santosknightfrank.com/property/for-sale-spacious-3br-corner-suite-at-viridian-in-greenhills-san-juan/