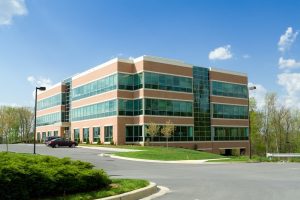 Office 
The pandemic has not only changed more than the way people work, but also how companies operate. One of these is in the way companies set up their location. More than a reactionary response to changes from COVID-19, there is sufficient reason why having a company footprint in more than one city can be valuable. 
A way organizations changed their work environment was through the hub-and-spoke model. It offers the perfect middle ground between the traditional corporate office model and work-from-home setups. The way it works is that a company operates a central main office while having more localized satellite offices acting as spokes. This allows the company to operate in an interactive and flexible manner. Here are some reasons why this works. 
Better mobility 
Real estate costs are constantly on the rise and with some companies experimenting with their work models, they are assessing the current use of their spaces. The hub-and-spoke model can help offer better mobility for companies should they need to scale operations in other areas. 
Diversifying risk
Unprecedented events such as a typhoon devastating one city can severely cripple any organization primarily located there. Having multiple locations where some degree of operations can continue may mitigate this risk. This is particularly important for companies providing services to international clients such as those in the BPO industry.
Widens the talent pool
Companies do not need to be limited to hiring people based on their vicinity to the main office—they can expand their search to include other areas and can capture a broader talent pool. Due to the changes brought on by the pandemic, many people have moved back to their respective provinces to be closer to family. With some companies starting their return-to-office scheme, companies may want to consider bringing their office closer to where their employees are. 
Better work-life balance 
Employee needs have shifted since the pandemic, placing a growing emphasis on work-life balance. Prioritizing work-life balance can help increase the overall productivity of a company and this is made possible through having another localized office at a company's disposal. This can also be a great asset in attracting new talent to the team as it promotes the idea of a company catering to their employee's needs through a more flexible work setup. 
New market opportunities
With serviced offices available on flexible terms, companies can have greater flexibility to pursue other projects and opportunities. Typically, serviced offices offer monthly contracts that can be scaled up or down depending on the company's needs. 
It is vital that whatever office space a company chooses, it aligns with their goals. Get advice from a real estate services company Santos Knight Frank. Santos Knight Frank has a strong track record in various real estate services from brokerage, consultancy, office fit out, and more. Learn more by visiting https://santosknightfrank.com/.