Asset owners all over the world are faced with the ever-present challenge to keep buildings relevant in order to avoid massive drops in its value. This can also align with a company's Environmental, Social, and Governance (ESG) strategy, with regard to sustainability, repurposing and breathing new life into old real estate locations. 
Creating properties that are not only economically sustainable, but also mitigate the owner's risk profile, has led to an uptick in mixed-use buildings. This article will talk about two legacy property assets that have turned into real estate, giving it a new life purpose at a much higher price value.
Waldorf Astoria: Legacy Hotel Turned Mixed-use Building 
New York's Park Avenue Hotel opened its doors in 1931 and has since become one of the largest and most luxurious hotels in the world with a long legacy to boot. Since it was bought by China's Anbang Insurance Group (presently called Daija Insurance Group) in 2014, it has undergone major renovations, including offering residential apartments to own. Before it closed, the 47-story building contained 1,232 hotel rooms with a separate wing containing 181 high-end rooms. 
The project aims to bring 375 private residences and 350 renovated hotel rooms within the newly called The Towers of the Waldorf Astoria. This is in the face of the slowing condo sales in Manhattan, New York, but the owners are confident that the legacy that Waldorf brings will make it a top residential choice among "the world leaders, celebrities, and global elite." 
Battersea Power Station: The Power Station Turned Luxury Home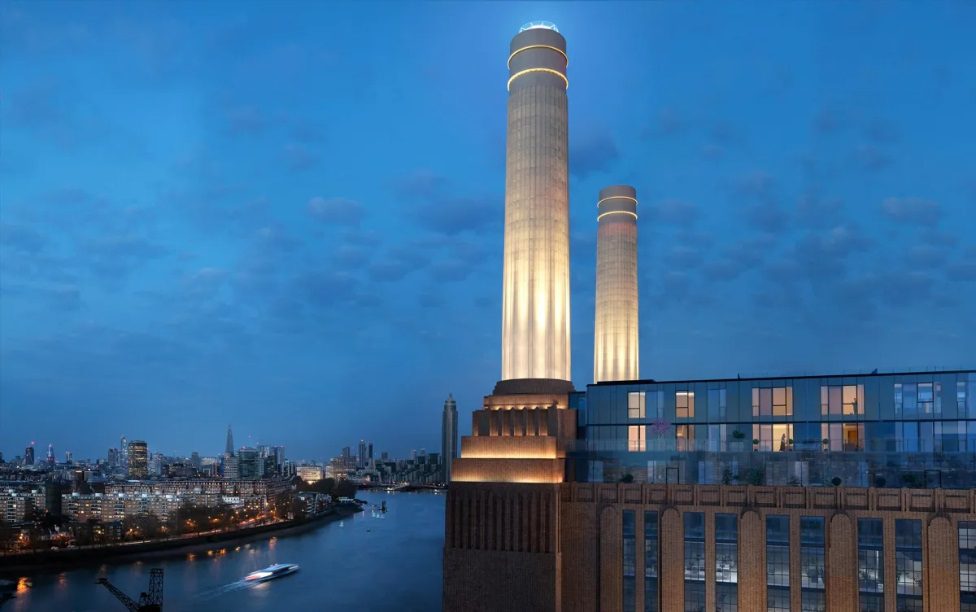 Touted as one of the United Kingdom's most expensive historical redevelopments is Battersea Power Station. At the time of its construction in 1929, it took years for both stages of the power station to reach completion — at its peak, the coal-fired plant supplied 20% of London's electricity. The station's redevelopment has been on the books for a long time, having lost its use nearly 40 years ago when it closed in 1983. 
In 2011, Knight Frank won the pitch to sell the historic and world-renowned landmark. The site was purchased in 2012 by Malaysian investors, SP Setia and Sime Darby Property, who bought it for £400 million, and since then, they had taken on a £9 billion revamp, sectioned into eight phases. 
The 42-acre site is now gradually reopening also as a mixed-use location. The first stage comprises accommodations, bars and restaurants, leisure facilities, and a theater which all opened in 2017, with the tube station opening in 2021. The second stage which housed the power station itself reopened in October 2022 as a leisure and entertainment space as well as a place of residence, accommodating 254 homes. 
According to the Chief Executive of Battersea Power Station Development Company, Simon Murphy, "in the past 18 months, we've sold over £600 million of residential (units)" with the only units left being the larger ones that tend to sell at the end. By the time it is completed, Battersea is expected to house 25,000 people and attract 25-30 million visitors yearly. 
Discover your repurposing strategy with Santos Knight Frank 
Every property needs a repurposing strategy whether for the short or long term to realize the true value of the real estate assets. Any repurposing proposal should be met with adequate market expertise and data analytics in order to meet the goals of the property owners. 
Santos Knight Frank has great experience in repurposing real estate assets to meet the changing needs of society. 
Santos Knight Frank is a renowned real estate services agency with a great track record of serving clients with services such as occupier services & commercial agency, investment & capital markets,  residential & sales leasing, property marketing, research & consultancy, valuation & appraisal, project management, asset management,  property management, facilities management, technical services & engineering solutions. Consult with us so we can assist you with the perfect real estate repurposing strategy at https://santosknightfrank.com/. 
Interested in repurposing properties for greater opportunities? Take a look at In Search of Opportunities, Philippine Hotels Embark on Innovations, Repurposing, and Asset Sale.