After over two years of living with restrictive precautionary measures due to the coronavirus pandemic, the Philippines is gradually shifting to its post-pandemic era, also known as the "new normal". Borders are finally opening and breathing new life into businesses. People are returning to offices, raising demand for condominiums and apartments in the Central Business District (CBD) areas as seen in Lamudi's 2022 real estate trend predictions. 
During the pandemic, and with the virus still posing a threat, the hybrid work set-up has become the norm, with many opting for bigger spaces – converting their homes into places for work AND play. So when it comes to unit preferences in the post-pandemic world, a three-bedroom unit always seals the deal for a number of reasons.
To set up a home office
At the top of the list, a 3-bedroom unit is enticing in the market because occupiers can use the extra room to set up their own home office. Since most companies have implemented a hybrid set-up, people want to separate their bedroom and workspace. This helps them detach both physically and mentally from home life and focus better on their work.
Having a space for hobbies and leisure activities
Besides having a home office, people also like to have a separate space for their interests. With the hustle and bustle of city living, having a personal space for hobbies and other leisure activities can help occupiers keep sane – turning the extra room into something that can help them relax, such as a reading room or an art room, for instance.
Extra space for growing a family
A 3-bedroom unit may be huge for a solo occupier but is the best for a growing family. Having extra rooms is a safe move for occupiers who plan on having kids soon or who already have one. Things like this must be considered in order to prevent the need to move from one unit to another as the family gets bigger.
Higher resale value 
Lastly, a 3-bedroom unit has a higher resale value. While purchasing a bigger space may be pricey and would require occupiers to invest more than if they were to get a smaller unit, it would yield a higher return on investment should they decide to sell it in the future.
If you are on the lookout for a 3BR units, here are some of the best 3BR condominium deals you can find: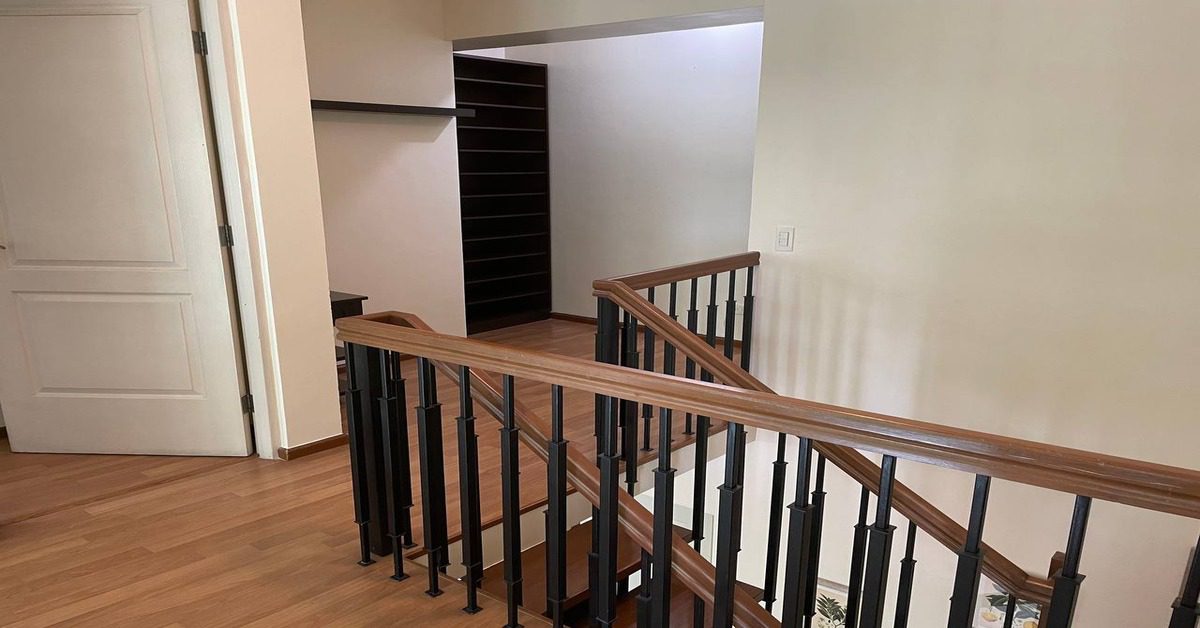 This fully furnished 3-bedroom loft unit is perfect for any family ready to move in. It is convenient for work, school, and leisure. Standing at Two Serendra in Bonifacio Global City, this unit offers a relaxing garden view and a convenient location, straddled between Bonifacio High Street and Market Market. The building features many indoor and outdoor amenities that caters to a dynamic family lifestyle. 
Bonifacio Global City is where major business hubs, residential properties, and prestigious establishments like malls, restaurants, hotels, and educational institutions are located. 
Floor Area: 116 sqm

Bedrooms: 3

Bathrooms: 3

Toilets: 3

Amenities: Maid's room, slotted parking, balcony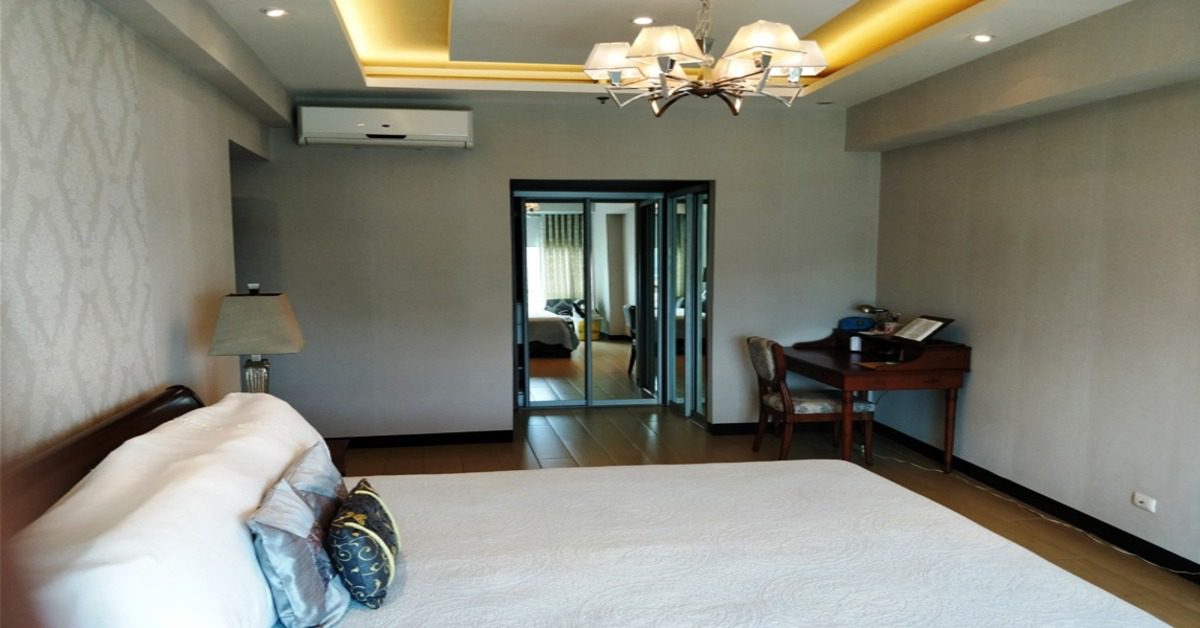 Right at the heart of Bonifacio Global City, this modern condominium unit offers a skyline view of the entire district. Containing 3 well-maintained bedrooms, this is perfect for a growing family in need of space. It's also perfect for couples who are looking to have plenty of room for both work and life. This is located near landmarks such as One Bonifacio High Street, Ascott BGC, Mind Museum, and the Manila Golf and Country Club. 
Floor Area: 137 sqm

Bedrooms: 3

Bathrooms: 3

Toilets: 3

Amenities: Maid's room with bathroom and toilet, 1 parking slot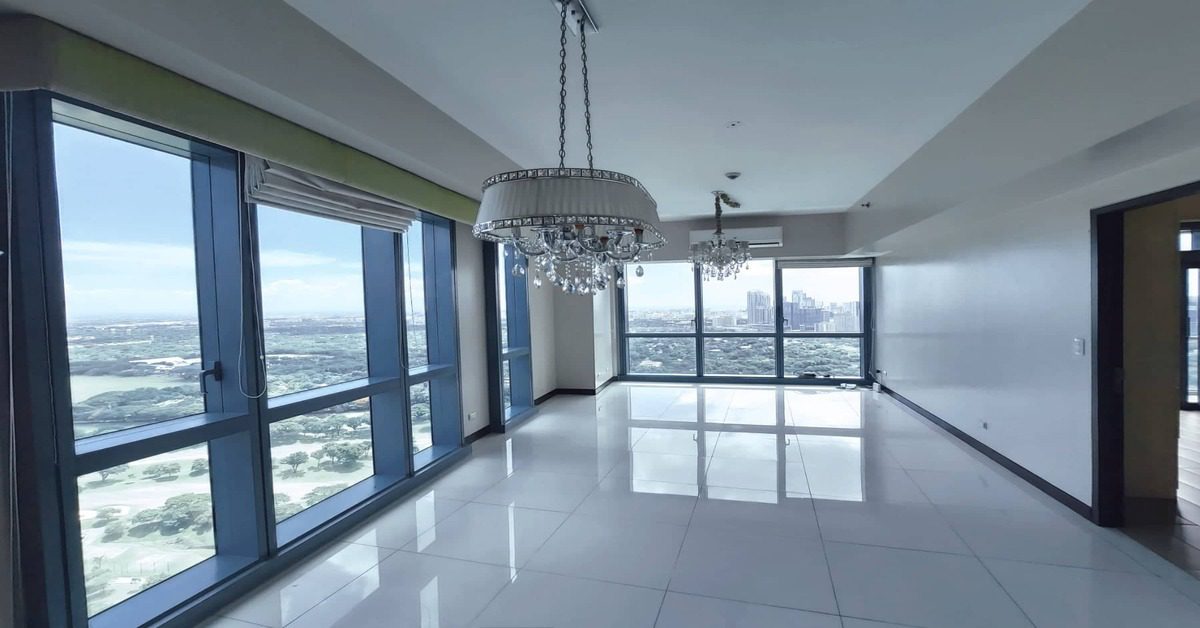 This corner unit offers two balconies, each containing a breathtaking view of the Manila Golf & Country Club, Manila Bay, and the city skyline. This is the perfect home for buyers hoping to wake up to the greeneries, cityscape, and iconic sunsets of Manila Bay. Forbestown is one of the nearest condominiums to McKinley Road, providing an easy access point to Makati. It is also a short walk away from one of the popular commercial strips, Burgos Circle. 
Floor Area: 137 sqm

Bedrooms: 3

Bathrooms: 3

Toilets: 3

Amenities: Maid's room, slotted parking, floor-to-ceiling windows for natural light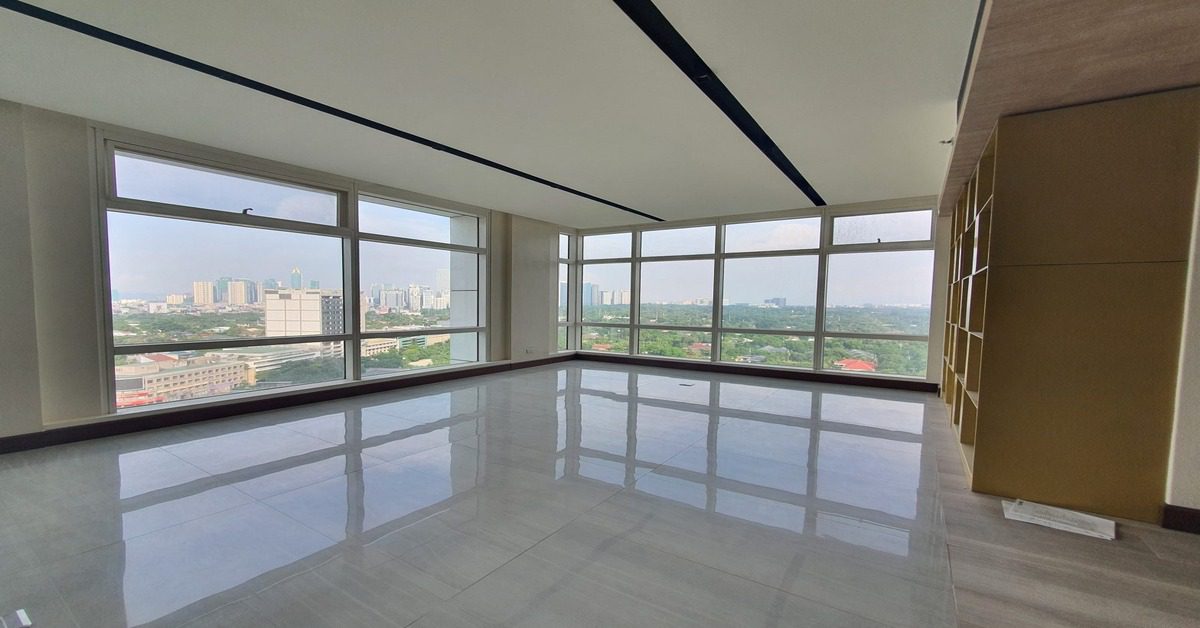 This 300-sqm, 3-bedroom unit offers a gorgeous view of the tree-lined Urdaneta village and a skyline that spans BGC and Makati. One Roxas Triangle is one of the most prestigious residential buildings at the heart of Makati. Created by renowned architectural firm Skidmore, Owings & Merill, LLP, you can trust that this building is not only safe but also well-designed. It is located near key commercial spots such as the Zuellig Building, Glorietta, Greenbelt, Century City Mall, and Ayala Triangle.  
Floor Area: 300 sqm

Bedrooms: 3

Bathrooms: 4

Toilets: 4

Amenities: 3 parking slots, floor-to-ceiling windows
Find your 3-bedroom haven 
Create the ultimate home space for both work and life with a 3-bedroom condominium. These units are exclusively available through Santos Knight Frank. 
Santos Knight Frank is a renowned real estate services agency with a great track record of serving clients with services such as occupier services & commercial agency, investment & capital markets,  residential & sales leasing, property marketing, research & consultancy, valuation & appraisal, project management, asset management,  property management, facilities management, technical services & engineering solutions. Consult with us so we can assist you with the perfect real estate repurposing strategy at https://santosknightfrank.com/. If you want to view more residential units up for sale or lease in Metro Manila, head to 4 Condominiums in Metro Manila That Inspire Modern Living