In many parts of the world, there is a Chinatown that represents a slice of Chinese culture outside the mainland. Binondo, Manila's Chinatown, is the oldest of its kind in the world. More than 400 years since it was established, the district still continues to thrive.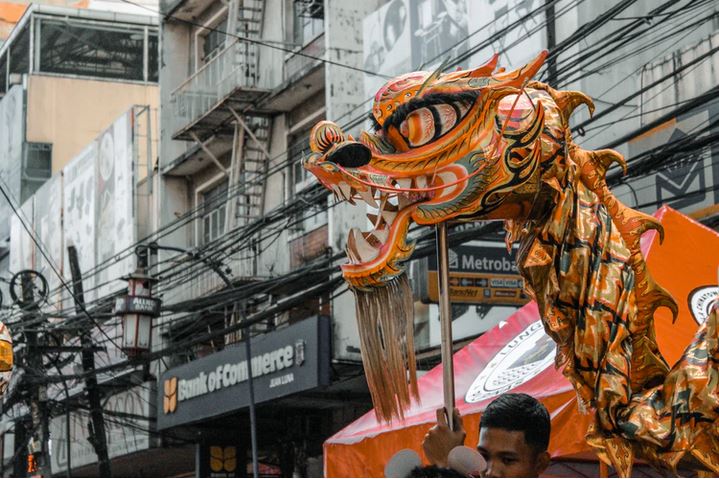 Derived from the Filipino word binundok ("mountainous"), Binondo was established in 1594 as a permanent settlement for Chinese-Catholic immigrants. The world's oldest Chinatown was located across the Pasig River, visible from the walled city of Intramuros, and overseen by the Dominican friars that founded the famous Binondo Church in 1596.
Even before the Spaniards came, the Philippine islands were already a bustling trade route for Chinese merchants. Goods flowed to and from the port of Tondo and across the archipelago – to Butuan, Legazpi, and even reached the mountains of the Cordilleras. Robust economic activity encouraged Chinese traders, especially those from Fujian Province, to move to Manila for a better life. They participated in the Manila-Acapulco trade, adopted Spanish-sounding last names, and made Binondo a center of commerce.
Life and Economy
Binondo's role as a trade and financial hub continued during the American occupation of the Philippines in the early 20th century, where one of its streets, Escolta, was called the Philippine "Wall Street". But the Second World War took its toll on the bustling Chinatown; many of Binondo's establishments were destroyed and, after the war, businesses moved out to newer financial districts such as Makati City, now one of the country's main central business districts (CBDs).
Binondo's economic legacy could well be unparalleled. Many of today's banks and businesses could trace their humble beginnings in Manila Chinatown. It was here where some of today's tycoons began their business empires. Binondo was their first playground.
Despite the rise of new CBDs across key cities in Metro Manila, Binondo is still a bustling marketplace, known for its culture, restaurants, and shopping centers.
Visitors tour along Binondo's streets and try the famous Chinese restaurants that line Ongpin, fulfilling the popular "Binondo Food Crawl".
Binondo is almost synonymous with shopping. People flock Divisoria, Tutuban Center, and along Claro M. Recto Avenue for affordable merchandise. Recently, premium malls such as Lucky Chinatown Mall have also emerged.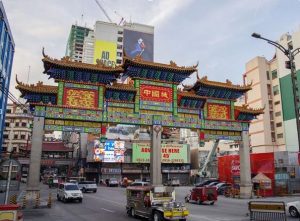 People live, work, and study in Binondo and its neighboring areas. A few minutes away from Binondo are several Chinese schools like the Chiang Kai-Shek College, UNO High School, and Hope Christian High School, to name a few. The country's top universities at the University Belt: the University of Santo Tomas, University of the East, San Beda College, and Centro Escolar University are also around the corner.
Developments
As new modern business districts expand in other parts of Metro Manila, Binondo has remained a prime trade and commercial district of choice for many investors and business owners.
Major developers such as Federal Land, Anchor Land, and Megaworld have built massive residential projects in Binondo lately, driven by the demand of Filipino-Chinese who want to live near their workplace and of Chinese expats moving into Manila. In addition, Megaworld and DoubleDragon have also ramped up their retail portfolio in the area.
Kash Salvador, Associate Director of Investment and Capital Markets at Santos Knight Frank explains, "There is an established level of comfort, trust, and familiarity that Binondo has on businesses and investors, attributing to its trade reputation and capabilities, especially its access to wholesale goods and proximity to the main port area."
"Some old malls are being utilized for storage," says Salvador. Santos Knight Frank estimates that land values in Binondo average to PhP 300,000 per square meter. Finding available land, though, has been a challenge.
" A strong factor that is affecting pricing recently are the infrastructure projects in the area which aim to enhance connectivity," added Salvador.
There is a great deal of activity happening in Binondo, especially with Manila Mayor Francisco "Isko Moreno" Domagoso's thrust of rejuvenating the city's districts. These developments will only make the district more attractive for real estate and usher in new investments in the world's first Chinatown.
If you're looking at investing in real estate or listing your property in Binondo or other locations, email: