City living hits different, especially the hustle and bustle that comes with it. However, nothing could top off the feeling of being in a serene location where you can peacefully unwind and relax. Oftentimes, being in these locations are synonymous to a weekend getaway to a far-flung spot in the province, but it doesn't have to be. There are a lot of great locations that have the same atmosphere near Metro Manila where you could actually live in for good. One of these is Timberland Heights.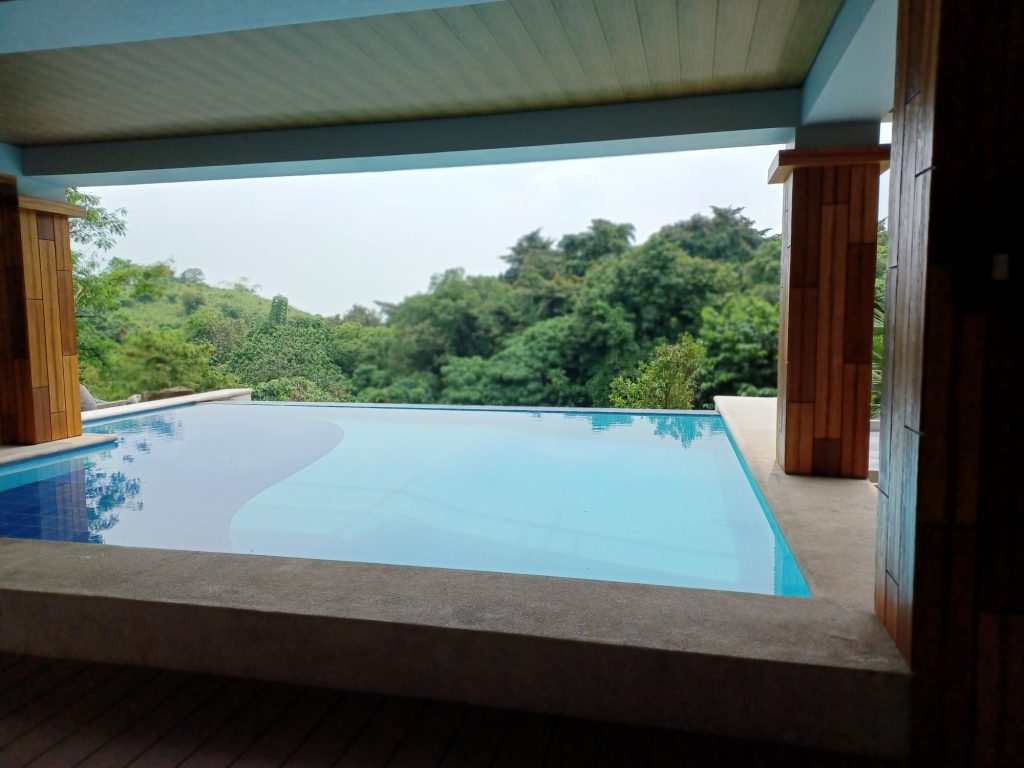 Situated in the vicinity of San Mateo, Rizal, Timberland Heights is a perfect spot to live where everyday feels like a getaway. It is 9 km away from Batasang Pambansa via Batasan-San Mateo Road and a 15-minutes travel to Marikina and Quezon City through the newly opened DPWH road. Despite its proximity to the city, Timberland Heights offers a tranquil lifestyle comparable to that of the countryside.
Why it's better living on the mountainside 
One of the benefits of living in a mountainside community such as Timberland Heights is the easy access to breathe fresh air and be free of pollution. This can lead to better overall health and well-being by lowering your chances of developing asthma or respiratory diseases, improving your digestive system, blood pressure, and heart rate, giving you more energy and a sharper mind.
Timberland Heights is also a recognized eco-playground holding a lot of opportunities for outdoor adventures such as hiking, swimming, and biking, for those seeking a more active lifestyle. It has an in-house resort where guests can relax and unwind while enjoying the majestic view of the Sierra Madre Mountain Ranges and Laguna de Bay. Aside from the resort, it has a bike park that is a haven to mountain bike enthusiasts. 
Explore your next possible home away from home right at Timberland Heights, San Mateo.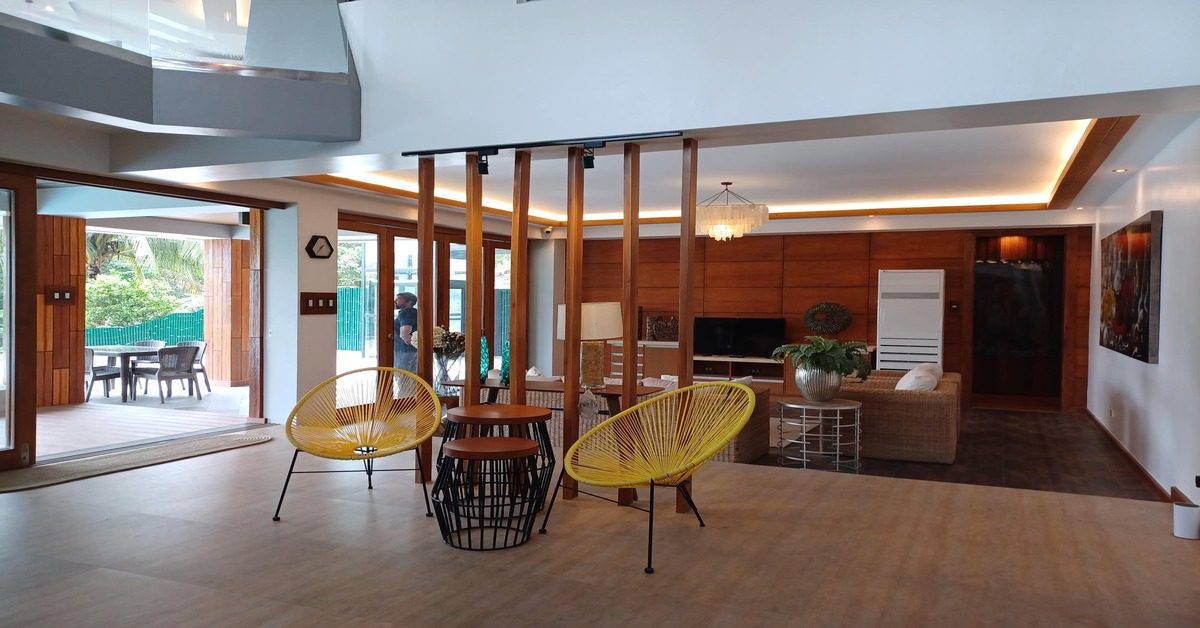 Experience a stunning mountain view from the second you wake up in this 4-story high-ceilinged house. This resort-like home comes with 5 bedrooms, 5 toilets & baths, a car port for up to five cars, an elevator, a swimming pool, and your very own sauna facility. 
The property is located near key landmarks in both Quezon City and Marikina City and is a few minutes' drive away from commercial spots, schools, and medical institutions. 
Property Type: House & Lot

Floor Area: 800 sqm

Bedrooms: 5+

Bathrooms: 5+

Toilets: 5+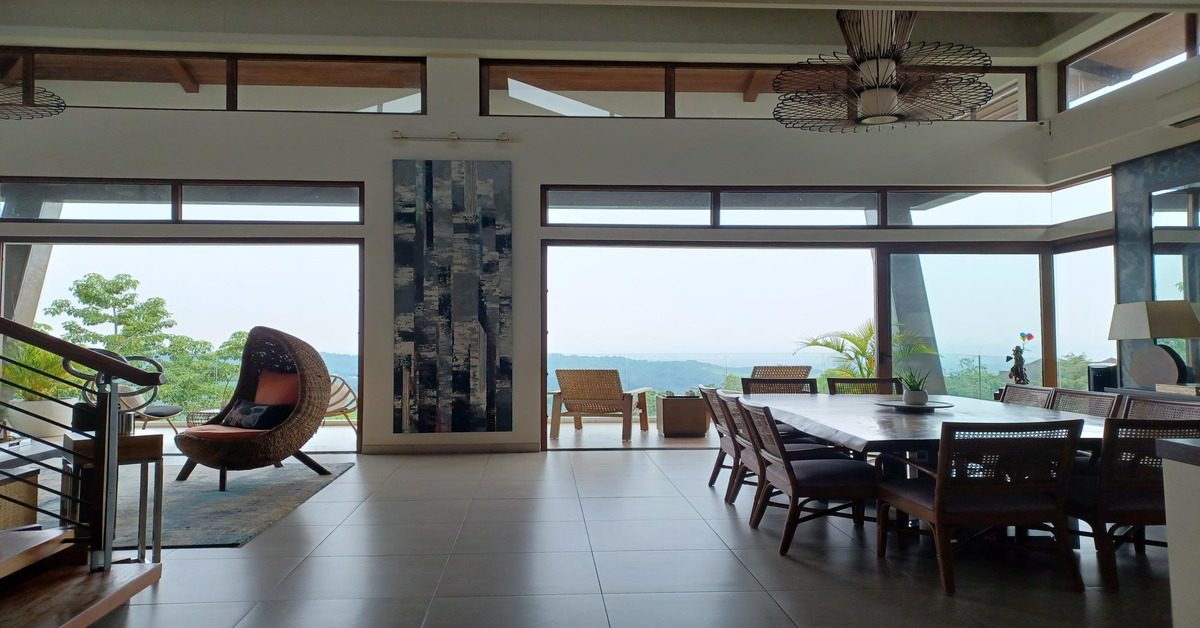 A panoramic view of nature and the cities below awaits the future owner of this spacious 4-story home. The house offers 5 bedrooms, 5 toilets and baths, a carport for three cars, and an infinity pool, making it perfect for a growing family. 
Property Type: House & Lot

Floor Area: 800 sqm

Bedrooms: 5+

Bathrooms: 5+

Toilets: 5+
Experience scenic mountainside living 
Get a home where every day feels like a vacation. Your next private sanctuary is only one call away, and exclusively available through Santos Knight Frank. 
Santos Knight Frank is a brokerage agency that also offers real estate services such as occupier services & commercial agency, investment & capital markets,  residential & sales leasing, property marketing, research & consultancy, valuation & appraisal, project management, asset management, property management, facilities management, technical services & engineering solutions. Visit our website and speak to our real estate practitioners at https://santosknightfrank.com/. If you don't want to leave the Metro but prefer a greener home, read Constructing a Sustainable Home.